TRAVEL has a way of breaking down man-made barriers and fostering a much more open-minded, tolerant perspective of the world — a sentiment Martin Luther King, Jr. expressed in more ways than one.
Today, we celebrate the birthday of MLK, Jr. — one of the most impactful and inspiring leaders that the world has ever seen. Though his domestic travels are well-chronicled, from marching from Selma to Montgomery and delivering his famous I Have a Dream speech in Washington D.C., MLK, Jr. was also a world traveler who inspired millions with his words in Ghana, Norway, India, and Germany. Though never expressly stated, I'm certain he would have been a fierce advocate of travel and all the unquantifiable benefits it can bring.
To honor his legacy and preserve the power of his words, I've compiled a list of my 15 favorite quotes by Martin Luther King, Jr. Feel free to add your favorite in the comments below!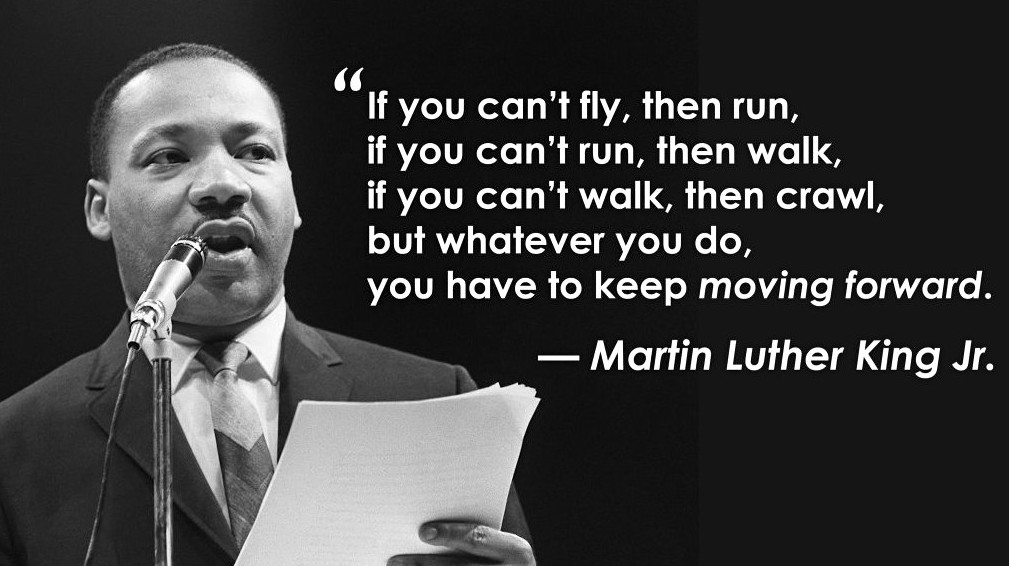 1) If you can't fly, then run; if you can't run, then walk; if you can't walk, then crawl; but whatever you do, you have to keep moving forward.
2) Darkness cannot drive out darkness; only light can do that. Hate cannot drive out hate; only love can do that. I have decided to stick with love. Hate is too great a burden to bear.
3) The time is always right to do what is right.
4) Life's most persistent and urgent question is, 'What are you doing for others?'
5) The function of education is to teach one to think intensively and to think critically. Intelligence plus character – that is the goal of true education.
6) Faith is taking the first step even when you don't see the whole staircase.
7) I have a dream that my four little children will one day live in a nation where they will not be judged by the color of their skin, but by the content of their character.
8) People fail to get along because they fear each other; they fear each other because they don't know each other; they don't know each other because they have not communicated with each other.
9) In the end, we will remember not the words of our enemies, but the silence of our friends.
10) Nothing in the world is more dangerous than sincere ignorance and conscientious stupidity.
11) The ultimate measure of a man is not where he stands in moments of comfort and convenience, but where he stands at times of challenge and controversy.
12) No one really knows why they are alive until they know what they'd die for.
13) Forgiveness is not an occasional act, it is a constant attitude.
14) Injustice anywhere is a threat to justice everywhere.
15) We must accept finite disappointment, but never lose infinite hope.
RELATED LINKS:
25 Favorite Quotes about Paris | 25 Favorite Quotes about London | 25 Favorite Quotes about Los Angeles | Around the World in 52 Proverbs | Inspiring Collection of 65 Travel Quotes | 50 Favorite Quotes about Women