Halloween is officially over, and November has crept up on us far too quickly. Corner markets have now transitioned from pumpkin patches to Christmas tree farms, helping us to ease into the holiday spirit and festive mood. It's finally time to start thinking about Christmas — all that it brings and all that we give.
It's difficult to think up gift ideas for anyone, but it's especially a painstaking task to figure out what to get the jetsetter–specifically the millennial jetsetter–someone who seems to already have an ever-growing collection of souvenirs from all over the globe. But I reckon you can never have enough travel gadgets or personalized accessories, so here's a roundup of 25 of the best travel-inspired gifts for the globetrotter, both armchair and seasoned.
Some ideas will nourish a case of wanderlust until the next trip, while other items make the actual travel experience simpler, easier, and more appealing.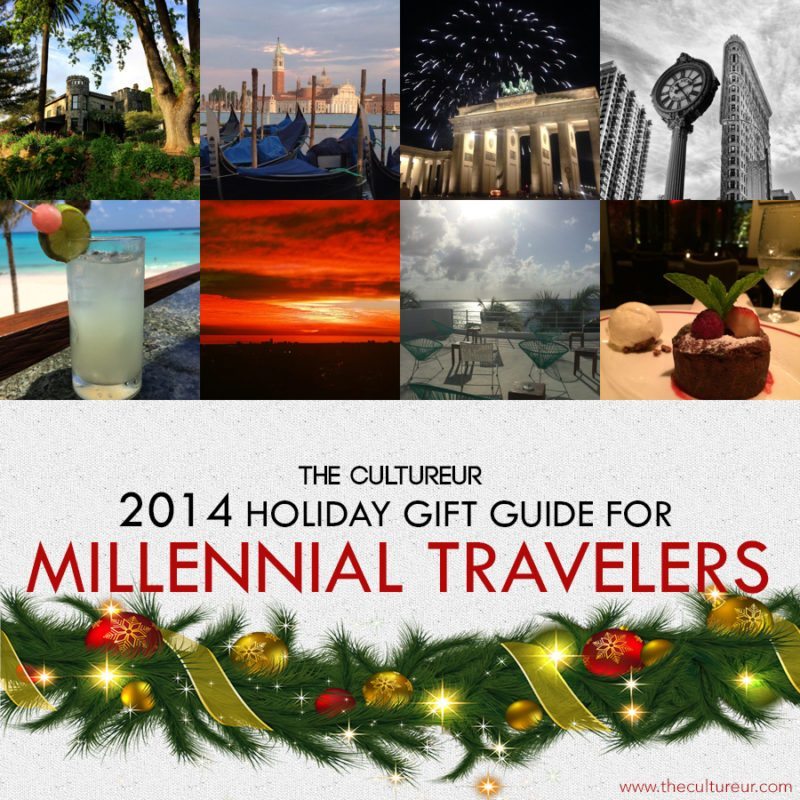 —-
If all else fails, vouchers for airlines, spas, hotels or a first-class ticket to ANYWHERE will always do the trick!