Halloween is officially over, and November has crept up on us far too quickly. Corner markets have now transitioned from pumpkin patches to Christmas tree farms, helping us to ease into the holiday spirit and festive mood. It's finally time to start thinking about Christmas — all that it brings and all that we give.
It's difficult to think up gift ideas for anyone, but it's especially a painstaking task to figure out what to get the jetsetter–specifically the millennial jetsetter–someone who has discerning tastes and seems to already have an ever-growing collection of souvenirs from all over the globe. But I reckon you can never have enough travel gadgets, cultural literature, or personalized accessories, so here's a roundup of the best travel-inspired gifts for the globetrotter, both armchair and seasoned.
Some ideas will nourish a case of wanderlust until the next trip, while other items make the actual travel experience simpler, easier, and more appealing.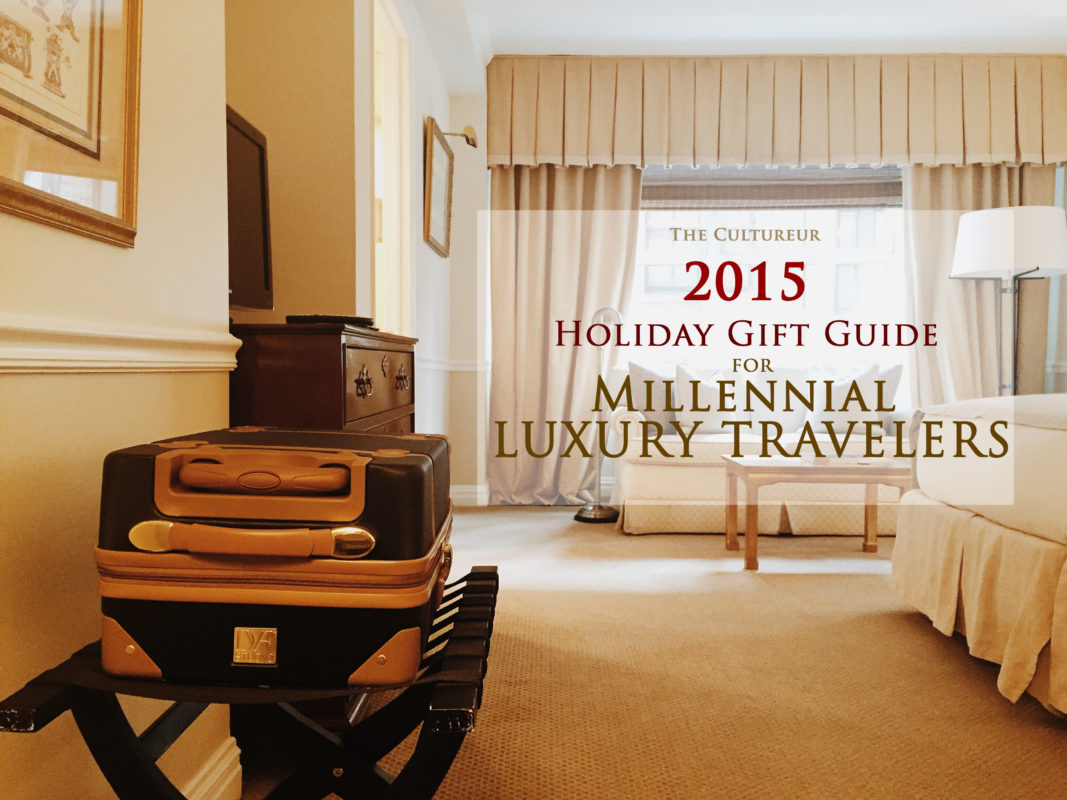 —-
Coffee table books + Magazines:

»Assouline — gorgeous displays of travel, fashion, style, design, luxury, photography and more

»Humans of New York (HONY) — features street portraits, interviews, and micro-stories collected in New York City

»Rice, Noodle, Fish by Matt Goulding — if your love for Japanese food knows no bounds, this is the book for you.

»Taste: The Infographic Book of Food by Laura Rowe — explores the complex and colorful world of food through a collection of thought-provoking and beautifully crafted graphics

»Subscriptions to Conde Nast Traveler, Travel+Leisure, National Geographic, etc.
Vouchers + Memberships

»Spotify membership — music makes the lows of traveling so much more tolerable

»Gogo In-flight WiFi voucher — you can always use a WiFi connection up in the air

»Airport lounge passes — pamper them for the day at their favorite airline lounge

» Audible — escape the chaos of holiday travel by listening to your favorite book; try the 30-day free trial and get 2 free audiobooks

» Amazon Prime  — ease the stress of last-minute shopping for all those procrastinators out there; try the 30-day free trial

»Global Entry — bypass the long lines at security checks and never have to take your shoes off; this may also include TSA Precheck for U.S. domestic flights
Luggage + Accessories

»DVF Saluti Collection or Bric's Bellagio Collection or Rimowa — frequent travelers should always invest in stylish solid luggage that stands out, is durable, and represents your personal tastes; I love a vintage look to my luggage

»Personalized luggage tags (leather, with personal pictures…the sky is the limit!) — a great way to make a statement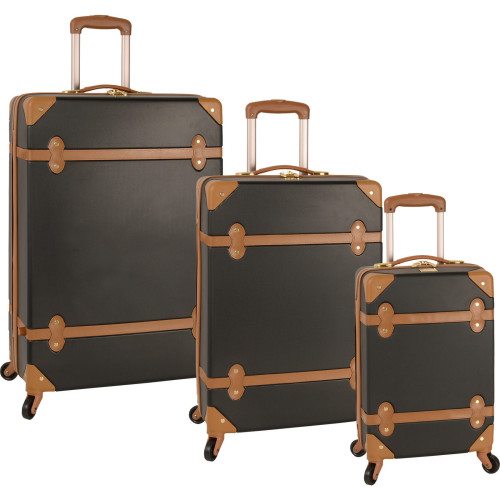 If all else fails, vouchers for airlines, spas, hotels or a first-class ticket to ANYWHERE will always do the trick!