In an effort to celebrate the glory of summer, as part of the Celebrate Summer campaign, my friends at Marriott Resorts have asked me to share how I would spend a perfect day in my hometown, Los Angeles. They want to ensure everyone maximizes their summer trips, whether it's extended vacations or weekend getaways, so across 34 participating properties in the U.S., you can receive up to $100 in resort credits for each day you stay (can be used at one of the many restaurants, spas, etc.), if you book by September 7, 2015. But for now, if you want a personal guide through downtown Los Angeles, read on…
With more than 100 distinct neighborhoods, Los Angeles is no easy city to navigate. Sprawled over 469 square miles, L.A. is notorious for its never-ending traffic and unfortunately, it lives up to its reputation so well that Angelenos spend more time in traffic/day than inhabitants of any other city in the U.S. To maximize your Angeleno experience, break up your itinerary by the disparate neighborhoods. Some areas can be covered together in the same day, while others offer day-long exploration opportunities such as downtown Los Angeles.
Downtown Los Angeles (DTLA) is all the rage these days. Following in the footsteps of other downtowns across the U.S., it is in the midst of an urban renaissance — a movement that dates back to the 1990s. What was once the stale historical business district has sprouted into a multicultural mosaic with plentiful foodie hotspots, diverse architectural styles, a vibrant nightlife, designated ethnic enclaves, world-class entertainment options, and cultural and historical gems. Downtown is a rare area of Los Angeles where the infamous car culture is being driven to the curb and travelers are afforded new and improved ways to explore the city's urban core.
The cityscape in Downtown varies so greatly from other neighborhoods in Los Angeles that it's hard to believe that it's all the same city. Whether you're in Downtown for an event at the Los Angeles Convention Center or you're interested in loading up on local Angeleno culture, Downtown L.A. can be the perfect urban break to feel the pulse of a rapidly changing metropolis. While you may not be able to see everything in the short timespan of 24 hours, it'll provide enough inspiration to plan your next trip back.
—
1) BEGIN your day with breakfast/brunch at the quintessential trendy downtown bistro and bakery, Bottega Louie. Do yourself a favor and try the lemon ricotta pancakes and don't leave with at least a box of the sublimely decadent macarons. While you're at it, polish it off with a flute of champagne or prosecco.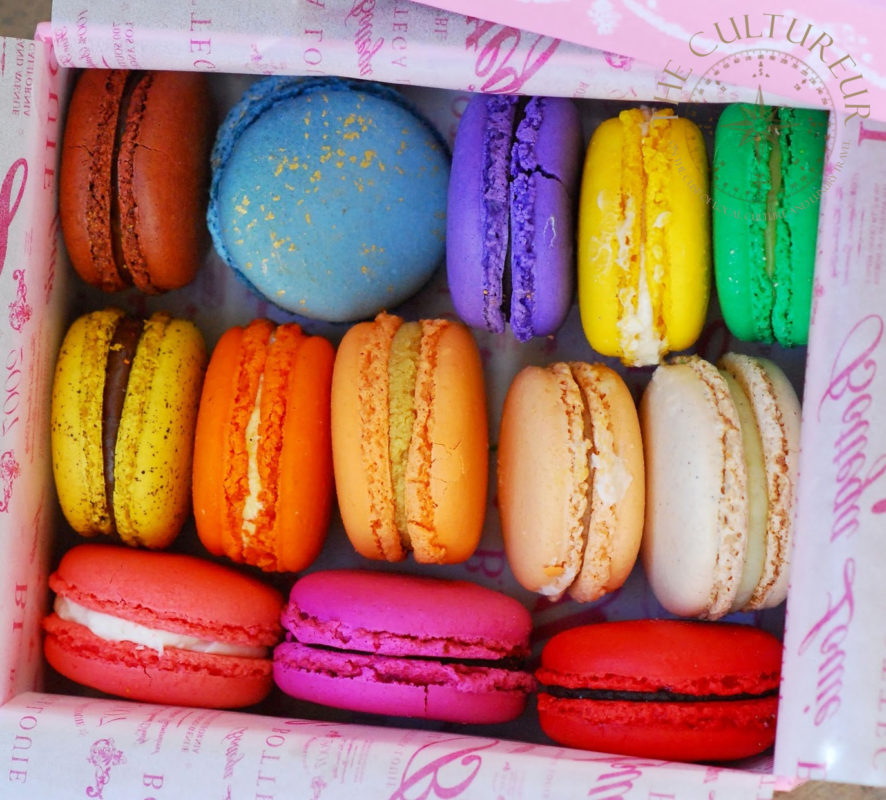 2) SOAK UP the city's cultural history with a stroll through Olvera Street, the world-renowned Mexican marketplace that has been thriving for more than 75 years. Find authentic Mexican eateries and/or wade through the endless vendor stalls that sell everything from leather goods to artwork, clothing, imported crafts, candles, traditional Mexican wares and colorful souvenirs.
3) SAMPLE a batch of freshly-cooked ramen at one of the newest ramen houses in Little Tokyo, Marugame Monzo. Expect to be served some of the best udon noodles, made fresh right in front of guests.
4) DISCOVER your world past and present at the Natural History Museum. Encounter dinosaurs, experience nature, marvel at one of the most impressive gem and mineral collections in the world, and learn how L.A. went from tiny pueblo to sprawling metropolis in the Becoming Los Angeles exhibit.
5) ADMIRE Frank Gehry's steel masterpiece that is the Walt Disney Concert Hall. It's an absolute architectural gem in the wide sea of design powerhouses in the city. Completed in 2003, it is home to the Los Angeles Philharmonic, presenting the best in classical, contemporary, and world music. If your schedule permits, I highly recommend a concert here.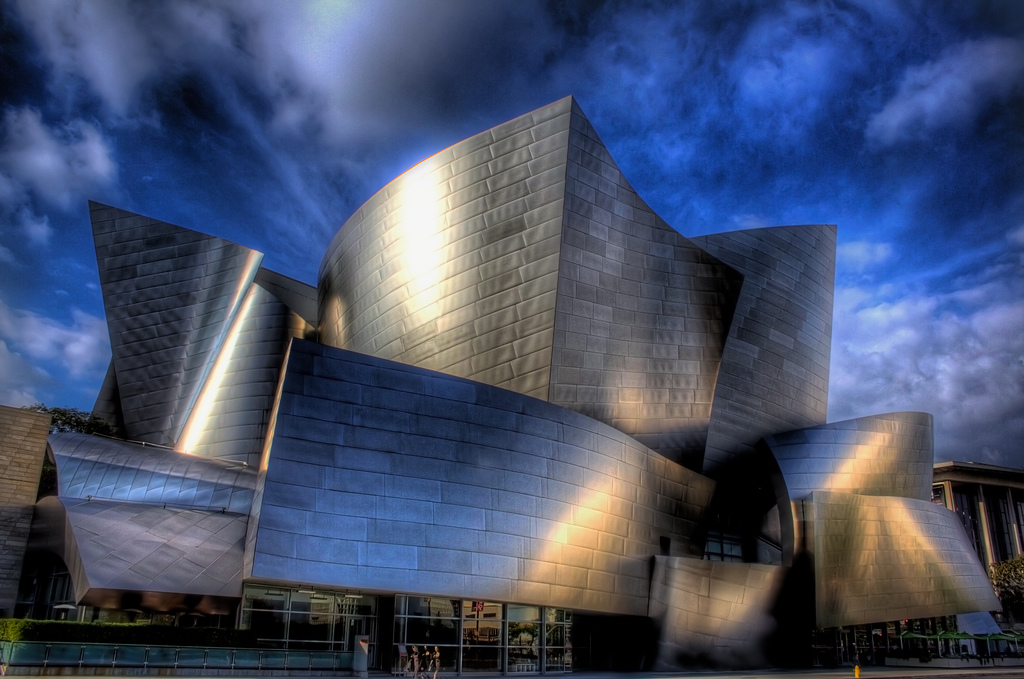 6) UNLEASH your inner fashionista in the Fashion and Jewelry Districts and shop through the countless shops that offer some of the most trendsetting textiles and designs in the world. Stroll through Santee Alley for a taste of the chaotic madness that ensues daily.
7) WAIT in line for a taste of the infamous maple bacon doughnut at the charming Nickel Diner. What's remarkable is the location — until recently, this block was one of Skid Row's most notorious. And today, it's a testament to downtown's revival that the intersection of Main and Fifth (hence "Nickel") is now home to a place where people line up for tables.
8) INDULGE in a night of deluxe pampering at one of Downtown's leading luxury hotels, the J.W. Marriott at L.A. Live. With its strategic location in the vibrant L.A. Live complex, it not only offers the thrill of all the Downtown action, but also facilitates a relaxing stay with a massage at its Spa Lounge, a seasonally-fresh meal at Ford's Filling Station, or a cocktail or two at the Mixology Room. Whether you crave the hustle and bustle of a big city or you long for the tranquil environment of a resort, there's no better place to celebrate summer in downtown Los Angeles.
Disclosure: This post is brought to you by Marriott.com, but all suggestions and opinions are my own. As part of their Celebrate Summer Event, if you book a stay at one of 34 different Marriott Resorts properties throughout the U.S. by September 7, 2015, receive up to $100 in resort credits for each day you stay (can be used at one of the many restaurants, spas, etc.).