Istanbul is one of the most visually-appealing metropolitan cities of the world and it is no surprise that its architecture in pure Islamic form exhibits the same aesthetic details. Scores of houses of worship have been constructed throughout the city, but these three really caught my eye and piqued my interest. While they all are beautiful works of architecture and popular tourist destinations, some have religious significance for many, so it is wise to be culturally-vigilant and cover up before entering.
1)      The Blue Mosque: Built in the early 1600s, the Sultan Ahmed Mosque is popularly and widely known as the Blue Mosque (Sultanahmet Camii in Turkish). Situated directly in front of the Hagia Sophia, the Blue Mosque exudes its own regal splendor with its six external minarets. The name does not make sense until you enter the confines of the mosque, where the walls are lined with small, shiny blue Iznik tiles. As with every mosque, there are separate areas for women and men. Entry is free, but you have to remove your shoes and if you are revealing your shoulders or legs, you are provided with a cover-up cloth upon entering.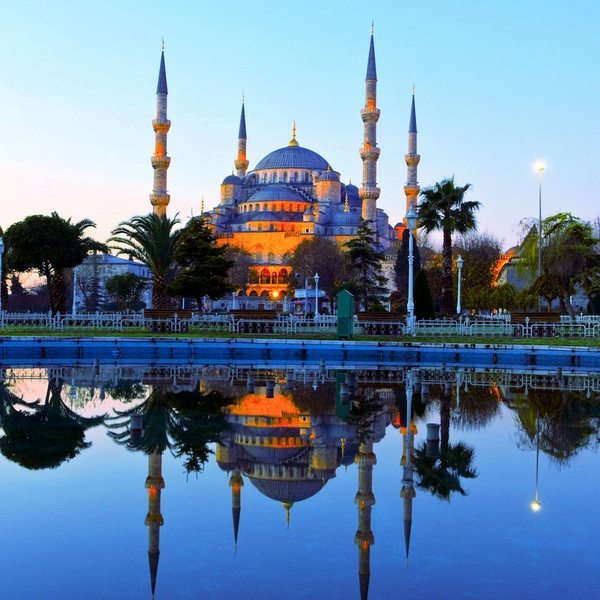 2)      Hagia Sophia: The beautiful architectural gem known as the Hagia Sophia (Ayasofya in Turkish) served as an Orthodox basilica until 1453, when it was ordered to be turned into a mosque by the Ottoman Turks. And it remained a mosque until 1934, when it was secularized and converted into a museum. Islamic elements of the outer façade such as the minarets and mihrabs were added slowly over time, as the reigning empire changed from the Byzantine to the Ottoman. The juxtaposition of Islamic calligraphy and the crucifix inside the museum is an experience in itself and yet another example of Turkey's tolerance of other faiths. Pictures cannot do justice to the grandeur of this iconic structure of Turkey.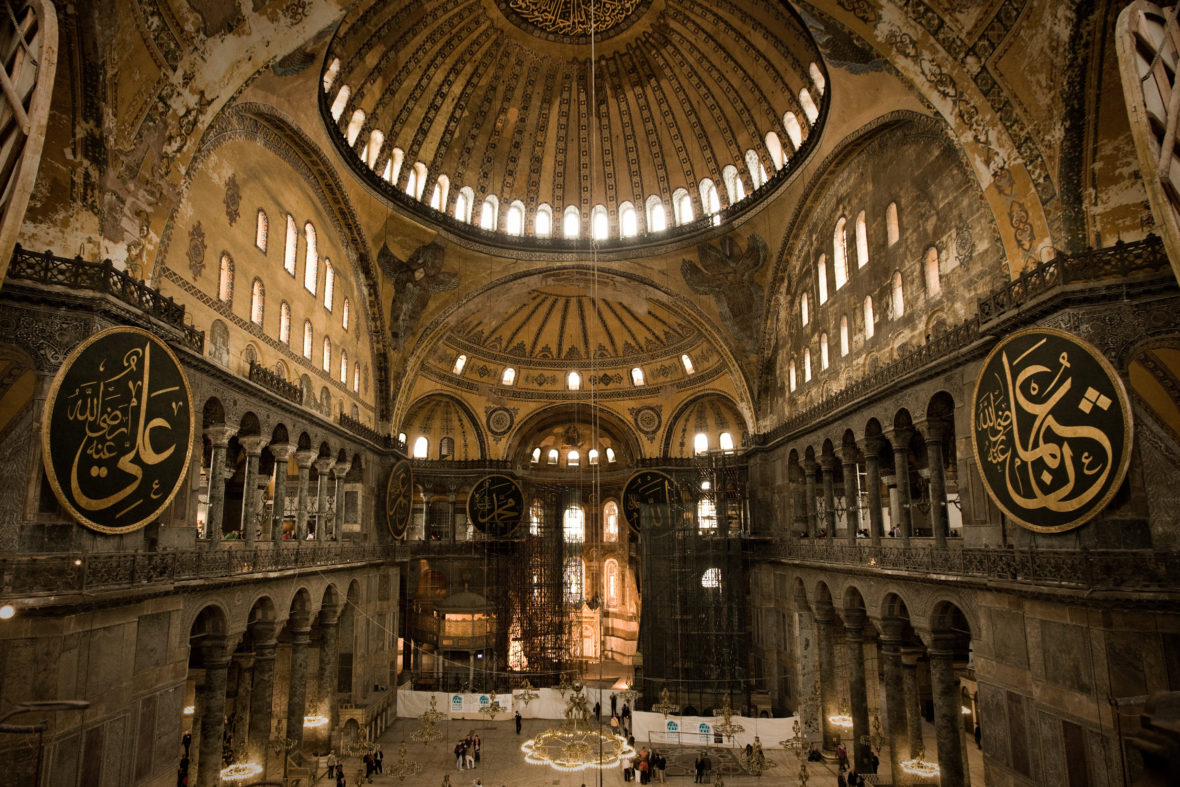 3)      Ortaköy Mosque: The stunning Ortaköy Mosque, officially referred to as the Büyük Mecidiye Camii is perfectly situated at the Ortaköy pier on the banks of the Bosphorus Strait, right below the Bosphorus Bridge. Located in the Beşiktaş area of Istanbul, it was originally erected during the 18th century, but was rebuilt in the 1850s in an unconventional neo-Baroque style. It stands tall next to a Greek Orthodox Church and a synagogue, beautifully depicting the religious tolerance of the country once again. Throughout the day, you can hear traditional calls for prayer. Though it is small and simple, there is a unique element of magnificence. Witness this dazzling spectacle at night and watch the mosque come alive in all its glory.