CONCIERGE DIARIES is a series that depicts destinations through the eyes of a local luxury hotel's concierge. They understand luxury travel and local culture, and can be a wealth of information. In our digital age, the role of the concierge has changed and evolved drastically, and the largely tech-driven millennials interact with the traditional notion of concierge in vastly different ways than previous generations. While many have their doubts about the longevity and viability about the role of concierge, nothing beats face-to-face contact and genuine, personalized service.
As a millennial, I love my crowdsourced reviews and custom-tailored recommendations in equal parts and make it point to chat with locals and insiders as much as possible to gain a thorough understanding of a city from many personalities and perspectives.
The purpose of Concierge Diaries is to demystify the tipping dilemmas, to inform travelers of services that can enhance their trips, to discover a city from the eyes of a local resident and luxury hotel insider, and to answer questions that people are hesitant to ask. With that, if there are burning questions that you've also wanted to ask, feel free to put them in the comments below and in the next installment, I'll add it the list.
LOCATION: Hollywood, Florida, USA
Name: Charlotte Phynes Garcia
Title: Concierge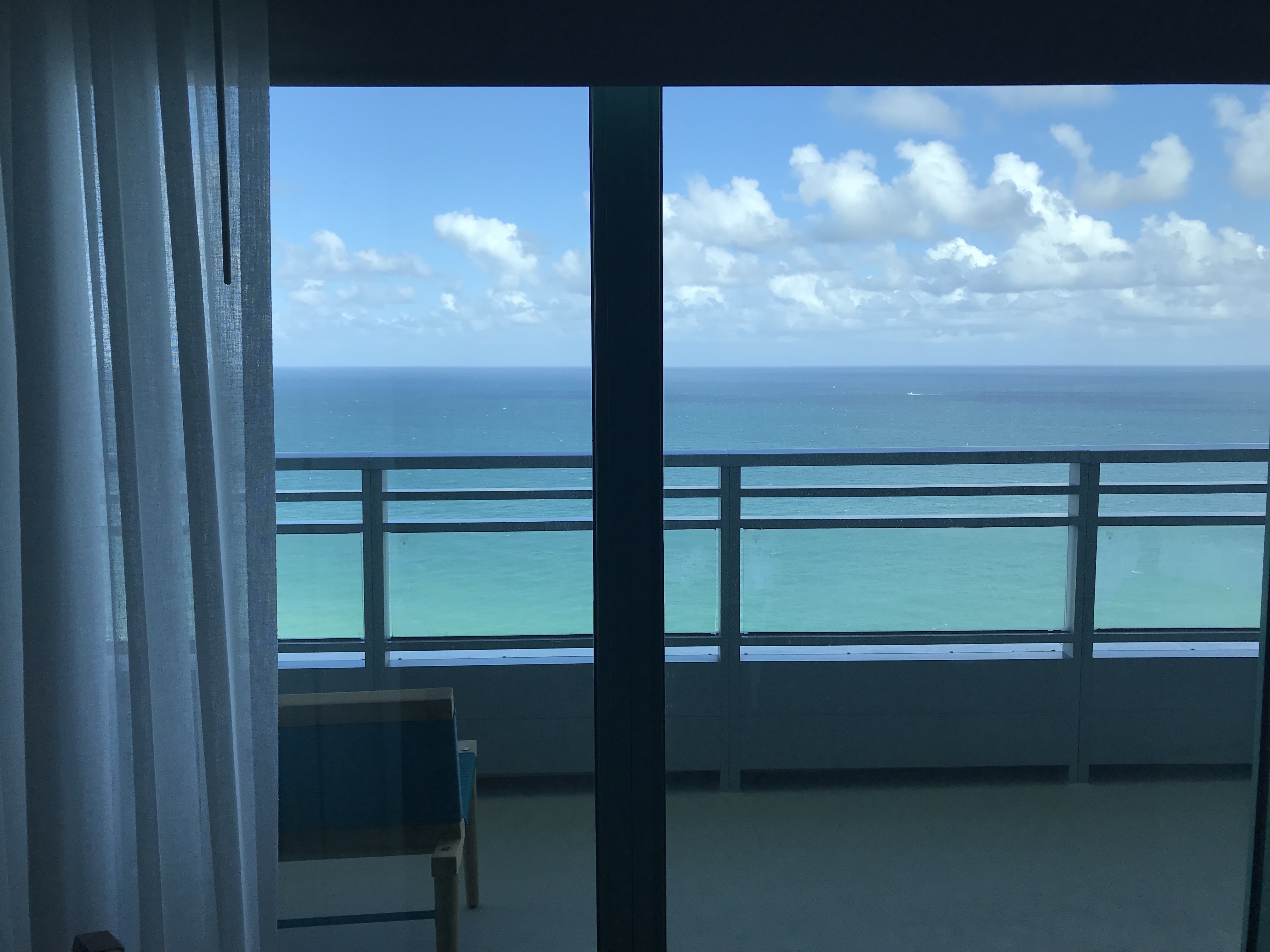 1)     How long have you worked at The Diplomat Beach Resort and how many members are part of your concierge team?
I joined the concierge team at The Diplomat Beach Resort in September 2016.  The concierge team is comprised of four concierges who work together to serve the thousands of guests who visit The Diplomat Beach Resort each week.
2)     How long have you been in the hospitality industry?
I have been in the hospitality industry since the summer of 1999, working in hotels since 2008.  I previously served as the concierge for two boutique hotels in Miami Beach. Prior to moving to Florida, I was lucky enough to welcome my guests to the NIKEiD Studio and Central Park SummerStage in NYC.
3)     How long have you been in Hollywood, FL?
I have worked in Hollywood, Florida for just over a year and have lived in South Florida since December 2006.  I am originally from New York City and have lived in Washington, D.C., Los Angeles, and London.
4)     What kinds of services does the concierge offer? How far in advance should someone contact you?
First and foremost, the Concierge provides a sincere, warm welcome to guests, serving as an ambassador to all who pass through our doors.  Our hotel guests call upon us for standard requests such as restaurant recommendations, spa and salon appointments, coordinating cultural, recreational and water activities, hiring transportation, and child care services.   For memorable occasions such as proposals, birthdays, and anniversaries, we create personalized itineraries. When planning a special event, we work with guests or groups as far as six months in advance, to make sure that every detail is perfect.  While special requests typically require additional planning, we often are able to "make magic happen" and strive to make every moment memorable.
5)     For what kinds of services is it customary to tip and how much?
Gratuity is provided at the discretion of the guest and should be commensurate with services provided.  It is our privilege and duty to serve.  Concierges have an extensive network of contacts with whom they work to make our clients' dreams come true.  In addition to monetary gratuity, social media mentions are a great way to show your thanks for great service.
6)     What's one thing most people don't know about the property? 
The Diplomat was the first hotel built between Miami and Fort Lauderdale.  Originally introduced in 1958 as a modest 150-room property, The Diplomat Beach Resort is now a 1000-room resort.
7)     What's one thing you would want any visitor to know about Hollywood, FL? 
We have a healthy art scene here in Hollywood.  Take the Hollywood Trolley to see the Hollywood Mural project, a collection of outdoor art pieces. In addition, Arts Park in downtown has a glass blowing studio and free weekly events including the local favorite: food trucks.
8)     What do you think is the best example of local culture and luxury travel in Hollywood, FL?
With some of the best seafood in our region, South Florida is known for its fishing among locals and visitors alike. Sport fishing takes place off the shores of Hollywood, but you don't have to be an angler to join in the fun. Geoffrey Zakarian's Point Royal serves an Oyster Happy Hour daily at 5:30pm to get the evening started off right. For the luxury traveler, yacht, fishing, and boat charters are available to see the city from an aquatic perspective.
9)     What sets this luxury hotel apart from others in the city?
The Diplomat Beach Resort provides iconic service stemming from our rich history of hosting famous guests including Presidents, dignitaries, and celebrities. Harry Truman, Ronald Reagan, Frank Sinatra, Bing Crosby and Liza Minnelli have all graced our halls.
10)   With the rise of millennials in the luxury travel space, how do you think your job has changed or evolved?
With the rise of Millennials, I have found that there is a need to be even more in tune with the constantly evolving rhythm of the city, going beyond Yelp and TripAdvisor to find the perfect hidden gem to meet their niche market needs.  In addition, social media and travel sites allow for fast research by all generations. Concierges today must be familiar with the top restaurants and activities found on these sites as well as having personal familiarity with the key travel destinations within reasonable distance from the property. Guests of The Diplomat Beach Resort often travel from Key West to Orlando. With so much information at the fingertips of guests, this knowledge is simply a baseline for today's concierge. We must then be able to personalize each guest experience and create tailored itineraries to satisfy today's millennial guests. Even when presented with preselected options, concierges still serve as the local expert for guests by providing them the necessary details to make their final decisions.
11) Personal favorites:
Restaurant? 
Il Gabbiano — exquisite food, fabulous service, and spectacular views
Bar? 
Outdoor: The Caribbean Club, Key Largo (historic cash bar with a perfect Keys sunset)
Indoor: The Regent Cocktail Club, Miami Beach
Thing to do? 
I love to explore the sales at Sawgrass Mills Mall, especially the Colonnade section.
Thing to see? 
Sunrises and sunsets  
12)   What is your biggest guest pet peeve?
We have many conference guests who are too busy with work to fully explore our property.  I try to encourage a glimpse of the ocean between sessions.
13)   What is the most common question that you're asked? 
Directions… to the beach, pools and restaurants.
14)   Are there any apps guests should download to make their stay easier?
Absolutely. The Hilton Honors app allows guests to message the hotel prior to and during their stay as well as to provide personalized attention to guest requests and to expedite operating procedures.
As a Hilton Honors member, you can enjoy privileges of receiving a digital key, allowing you to enter your room and our parking facilities with your mobile device. You can also view your receipts for all past stays on the app.
15) A few final insider tips?
Want to be a star? Our Nokku lounge features hidden karaoke rooms in the same location as the infamous Crystal Room, where great musical legends once performed.

Love a discount? Show your Water Taxi tickets pre- or post-voyage to receive discounts at Bristol's, Portico, and a host of other restaurants.

Unsure of how to dazzle your loved one or not sure how to solve your own logistical dilemma? Ask your concierge. We will do almost anything and everything to ensure your satisfaction.