CONCIERGE DIARIES is a series that depicts destinations through the eyes of a local luxury hotel's concierge. They understand luxury travel and local culture, and can be a wealth of information. In our digital age, the role of the concierge has changed and evolved drastically, and the largely tech-driven millennials interact with the traditional notion of concierge in vastly different ways than previous generations. While many have their doubts about the longevity and viability about the role of concierge, nothing beats face-to-face contact and genuine, personalized service.
As a millennial, I love my crowdsourced reviews and custom-tailored recommendations in equal parts and make it point to chat with locals and insiders as much as possible to gain a thorough understanding of a city from many personalities and perspectives.
The purpose of Concierge Diaries is to demystify the tipping dilemmas, to inform travelers of services that can enhance their trips, to discover a city from the eyes of a local resident and luxury hotel insider, and to answer questions that people are hesitant to ask. With that, if there are burning questions that you've also wanted to ask, feel free to put them in the comments below and in the next installment, I'll add it the list.

—
HOTEL: Royal Sonesta Houston Galleria Hotel
LOCATION: Houston, Texas, USA
Name: Osman Ikanovic
Title: Chef Concierge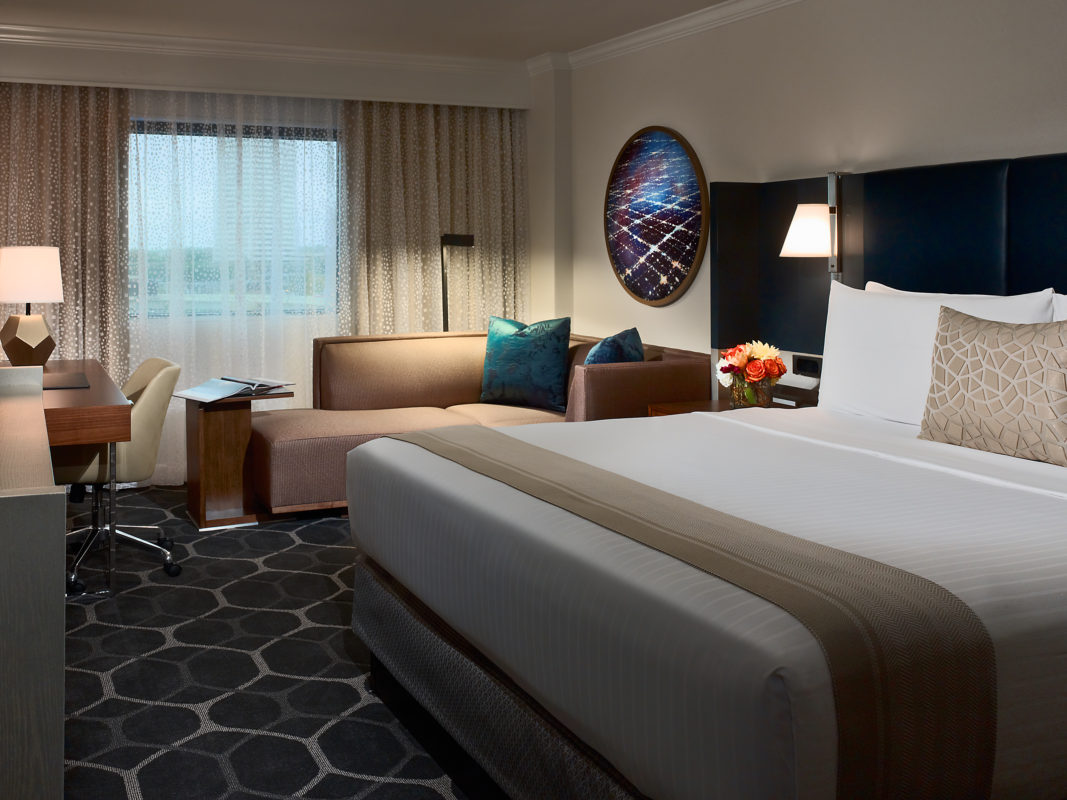 1) How long have you worked at the Royal Sonesta Houston Galleria Hotel and how many members are part of your concierge team?
I have been at the Royal Sonesta for 3 years, and there are 9 members in our team (3 concierges and 6 bell/drivers).
2) How long have you been in the hospitality industry?
17 years
3) How long have you been in Houston?
17 years
4) What kinds of services does the concierge offer? How far in advance should someone contact you?
The concierge desk offers a large number of services such as restaurant reservations, flights, theater tickets, car arrangements, city tours, salon appointments, package handling, shipping, special occasions, and pretty much any request, as long as it's within legal and ethical boundaries. The guest can reach out to us as soon as they make reservations for Houston or they can reach out to us at any time they have questions. At our hotel, the concierge team sends out pre-stay emails to our VIP guests offering our services.
5) For what kinds of services is it customary to tip and how much?
The tipping is up to our guests and their discretion, but usually they tip for restaurant reservations or any other errands that we run for them. Generally, the door staff are the most tipped personnel at the hotel, as they are the first people at the front.
6) What's one thing most people don't know about the property? 
Our complimentary shuttle provides transportation to great restaurants and nightlife located in the vicinity of the hotel. This service is often overlooked by our guests.
7) What's one thing you would want any visitor to know about Houston? 
A lot of people don't know that our Theater District ranks second in the United States for the number of theater seats in a concentrated downtown area (17 blocks).
8) What do you think is the best example of local culture and luxury travel in Houston?
Houston is a melting pot of cultures, and our Museum District and different festivals around the area are examples of our local culture and heritage. For luxury travelers, Galleria shopping mall offers a great high-end shopping experience.
9) What sets this luxury hotel apart from others in the city?
I think it is the people who we work with — I have been with my team for 12 years. Our purpose is to add value to the lives of people with whom we interact and I see it happen every day. Each of our colleagues, from the front to the back, is empowered and he/she can add authenticity to the guest experience.
10) With the rise of millennials in the luxury travel space, how do you think your job has changed or evolved?
The one area where my job has changed tremendously is the use of technology and social media. Millennials are savvy travelers and their time is precious, and the use of technology and social media gives them an advantage.
11) Personal favorites:
Restaurant? Masraff's
Bar? Anvil Bar
Thing to do? Visit the Museum District — 20 museums and cultural centers within 1.5 miles
Thing to see? Menil Collection/Rothko Chapel
12) What is your biggest guest pet peeve?
Not a big one, but sometimes when you are in the middle of helping guests and they keep corroborating your recommendations with the reviews online.
13) What is the most common question that you're asked? 
One question I'm asked all the time is: what is the best restaurant in town?
14) Are there any apps guests should download to make their stay easier?
At this time, our hotel does not have an app, but TripAdvisor, Yelp, and Uber are the most common ones used by our guests. For the local happenings, Houston Press has a great app.
15) A few final insider tips? 
November is the best month to visit Houston — the humidity is finally gone and you can enjoy many of the outdoor attractions Houston has to offer. And I can't forget — a visit to Karbach Brewery is an absolute must!