CONCIERGE DIARIES is a new series that depicts destinations through the eyes of a local luxury hotel's concierge. They understand luxury travel and local culture, and can be a wealth of information. In our digital age, the role of the concierge has changed and evolved drastically, and the largely tech-driven millennials interact with the traditional notion of concierge in vastly different ways than previous generations. While many have their doubts about the longevity and viability about the role of concierge, nothing beats face-to-face contact and genuine, personalized service.
As a millennial, I love my crowdsourced reviews and custom-tailored recommendations in equal parts and make it point to chat with locals and insiders as much as possible to gain a thorough understanding of a city from many personalities and perspectives.
The purpose of Concierge Diaries is to demystify the tipping dilemmas, to inform travelers of services that can enhance their trips, to discover a city from the eyes of a local resident and luxury hotel insider, and to answer questions that people are hesitant to ask. With that, if there are burning questions that you've also wanted to ask, feel free to put them in the comments below and in the next installment, I'll add it the list.

—
LOCATION: Boston, Massachusetts, USA
Name: Elena Coronado
Title: Concierge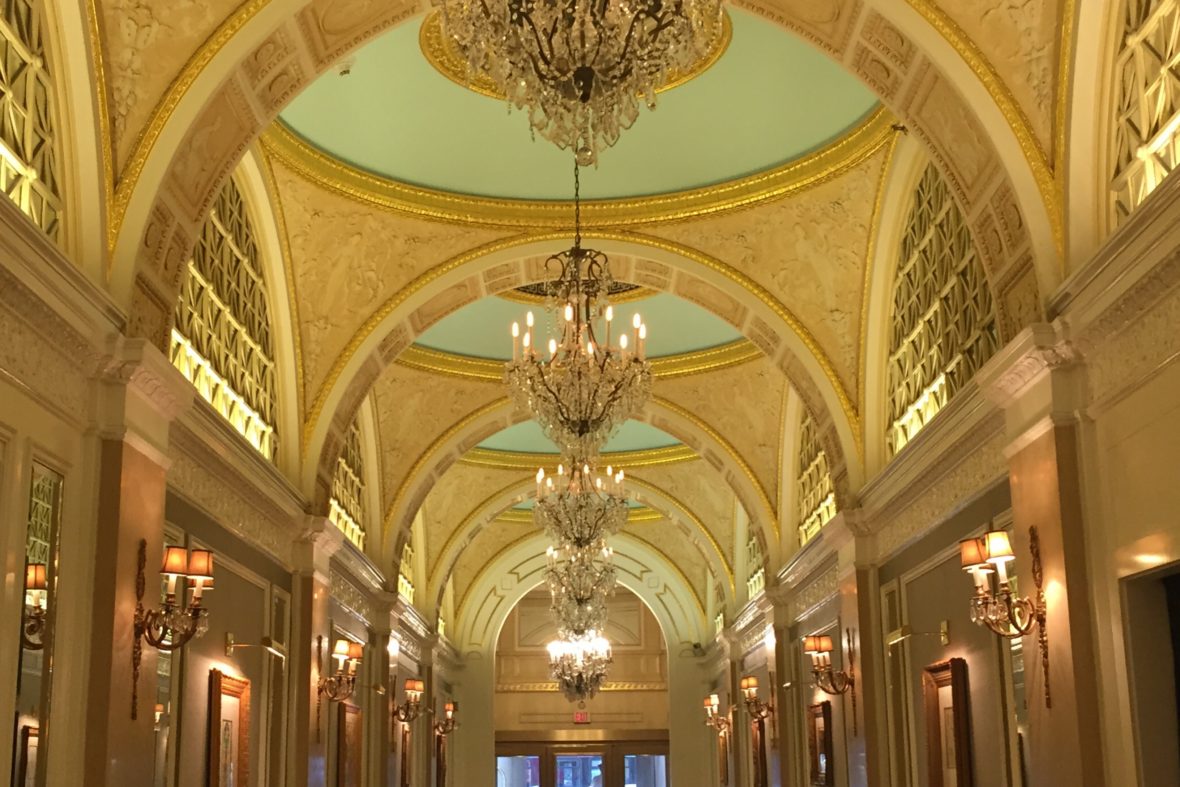 1) How long have you worked at the Fairmont Copley Plaza and how many members are part of your concierge team?
I've worked here for 2.5 years and there's 4 of us.
2) How long have you been in the hospitality industry?
I was previously at the W Hotel for 2-3 years, so a total of 6-7 years.
3) How long have you been in Boston?
11 years
4) What kinds of services does the concierge offer? How far in advance should someone contact you?
We offer a wide range of services including transportation, restaurant reservations, sightseeing and tour bookings, concert/sporting event tickets, and much more. For special occasions we can book hair appointments, or if you're tired after a long flight we can have a masseuse come to the hotel for a private in room massage. Basically anything that you need (within the bounds of the law), we are here to make it happen. If you already know that you're going to need certain tickets or reservations, I would recommend calling a few weeks in advance, as it gives me more flexibility and a better window to assist you in the best possible way. Basically, the earlier, the better.
5) For what kinds of services is it customary to tip and how much?
The concierge is in many ways an elective service, and for that reason it is customary to offer gratuities. As a professional concierge, I have a specific set of skills and an extensive network of contacts that I can leverage on your behalf to ensure experiences exceed your expectations. There is a big difference between looking something up on a review website, and having a professional with firsthand knowledge offer you insider access. We call it white glove service, taking care of every detail so that the guest doesn't have to worry about a thing. For smaller requests $5 to $10 is customary, but for last-minute reservations at one of the hottest restaurants in town, I'd recommend $20. Sometimes when people utilize concierge services frequently, they prefer to offer a larger tip to the team at the end of their stay. For small tasks such as asking for maps/directions or hailing a taxi, tipping is not necessary, but any time we have tapped into our personal network of contacts for you, gratuity is always much appreciated.
6) What's one thing most people don't know about the property?
In the warmer months, Boston is a bike-friendly city and becoming more so every day. Most people don't know that you can rent complimentary bikes at the hotel. You can also utilize the house car for short distances, but sometimes, with the heavy traffic, it's easier and faster to walk or ride a bicycle.
7) What's one thing you would want any visitor to know about Boston?
There's so much more to Boston than the old stuff. The new Boston boasts a vibrant social and cultural scene and is full of small businesses, technology, chef-owned restaurants, and much more. For entrepreneurs in Boston, unlike New York City, you can be a bigger fish in a smaller pond, especially when you're starting out.
8) What do you think is the best example of local culture and luxury travel in Boston?
Oh, it would have to be going to a sporting event such as a Red Sox game and splurging on great seats. Boston has a strong sports-driven culture, and sporting events have the power to bring people together from all backgrounds and walks of life.
9) What sets this luxury hotel apart from others in the city?
It's the history. Built in 1912, it's one of the last few remaining lobbies in Boston with that opulent touch. Throughout the years, these beautiful halls have been graced by many high-profile guests such as royalty and U.S. Presidents. I always say if only these walls could talk…
10) With the rise of millennials in the luxury travel space, how do you think your job has changed or evolved?
Generally, millennial travelers come in with a sense of what they're looking for, as they've likely done some online research themselves or asked friends/family for suggestions. However, crowd sourced reviews are a double-edge sword. I spend a lot of my time experiencing the things that I'm recommending, but guests can sometimes attach their own pre-conceived notions to my suggestions based on the collective opinion of a bunch of strangers on a website. With that said, often the most difficult questions are the open-ended ones so doing a little research ahead of time helps me make a better, more personalized recommendation for you.
What I have noticed is that the people that use our concierge services the most are international travelers, families, and solo travelers.
11) Personal favorites:
Restaurant? Toro for Spanish tapas
Bar? JM Curley — a popular haunt of hospitality professionals to unwind after a long day of work
Thing to do? Trying new restaurants and checking out new music and art venues
Thing to see? The architecture — it spans hundreds of years
12) What is your biggest guest pet peeve?
Guests talking on their phones as they're interacting with me or asking me questions.
13) What is the most common question that you're asked?
What is within walking distance? The thing is Boston is a city that is best explored by walking, so it's easier for me to tell you what is not in walking distance.
14) Are there any apps guests should download to make their stay easier?
Uber/Lyft for transportation, The Fairmont app, and Eater for restaurants
15) A few final insider tips?
Join the Fairmont President's Club–our loyalty program–to receive tons of complimentary services and benefits. It's free to join. Also, don't be scared of the subway–it's a great way to navigate downtown and beyond. Visit Cambridge if you have time; it's one of my favorite areas. If you're looking for the best seafood restaurant, try Island Creek Oyster, but call me in advance for the best seats!
Concierge Fairmont Boston