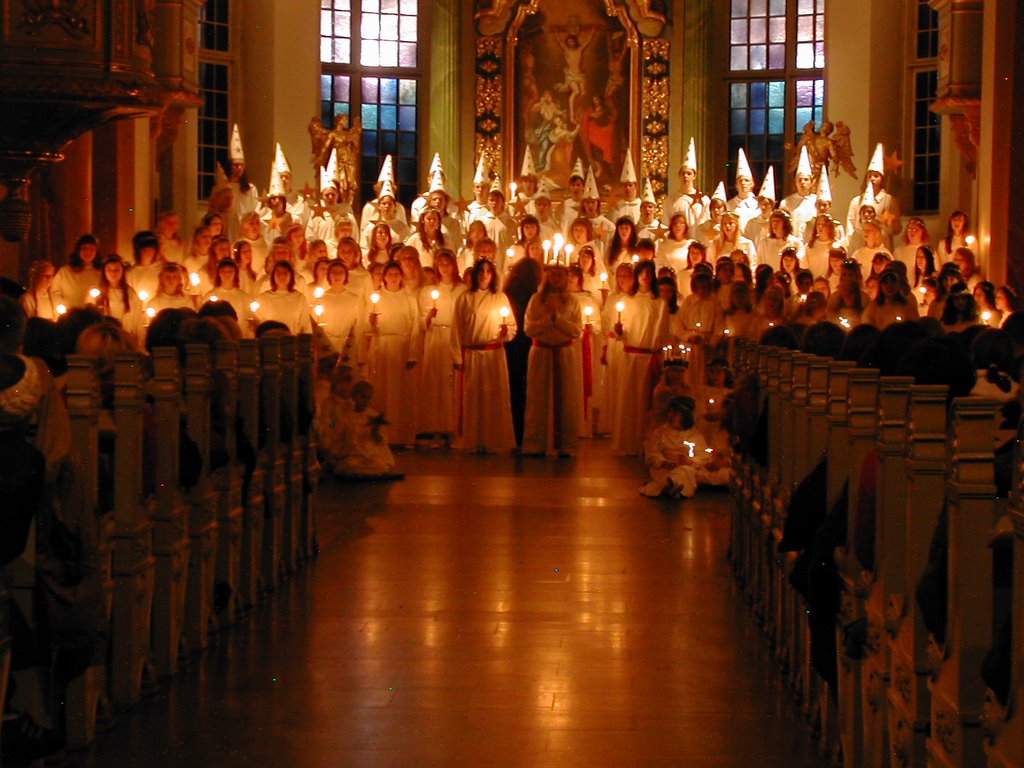 What: Though not an official holiday, Saint Lucia's Day is both a religious celebration and a cultural festivity throughout Scandinavia, particularly Sweden.
A traditional kind of bun, Lussekatt ("St. Lucia Bun"), made with saffron, is normally eaten on this day.
In modern practice, most cities in Sweden appoint a Lucia every year. Schools elect a Lucia and her maids among the students and a national Lucia is elected on national television from regional winners. The regional Lucias visit shopping malls, nursing homes, and churches, singing carols and distributing pepparkakor (clove-cinnamon-ginger cookies).
The girls are clad in white dresses with flaming candles balanced on their head.
When: December 13, 2012
Where: All over Sweden, and a few other countries around the world (mostly in Scandinavia or places with a large Swedish population)
Who: Anyone and everyone!
Why: The origin of Saint Lucia's Day is a medieval patchwork of folklore combined with pagan, Catholic and Lutheran traditions from Italy, Sweden, and Germany. Saint Lucia was killed for her beliefs and subsequently celebrated as a saint during the old Julian calendar winter solstice–the longest day of the year. That tradition carries on today, even though the country has moved on to the Lutheran faith and to the Gregorian calendar.
Check out other monthly festival/holiday highlights: August (La Tomatina), September (Oktoberfest), October (Halloween), and November (Diwali).