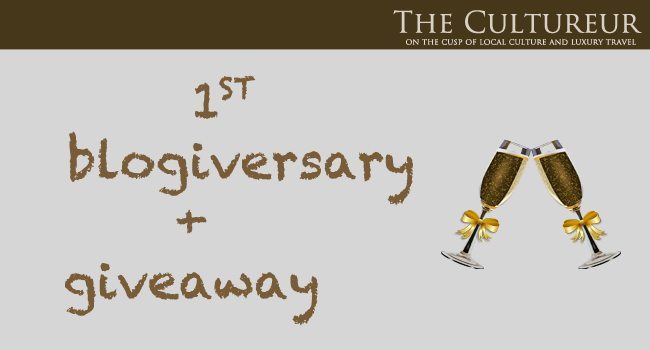 In celebration of The Cultureur's upcoming FIRST blogiversary (8/23/2013), I've joined forces with Learned by Me, a new online education startup that offers language lessons through Skype. As it's in its beginning phase, the only language on offer at the moment is Spanish.
Learned By Me connects top Spanish teachers from South America with language learners in the developed world for affordable ($15) one-on-one tutoring sessions over Skype. All of its teachers are either university Spanish professors or teachers at top Spanish immersion schools from South America, but they are willing to work for such reasonable prices because of the lower cost of living in their home countries. Learned By Me's students include business and cultural travelers from top international organizations, students from a range of K-12 schools, and professionals of the widest range of abilities trying to improve their language skills. 

What could be better than supporting a new startup, one that promotes language learning at that, and rewarding all you fabulous folks that have supported The Cultureur for the past year?! So, we'd like to give away 5 packs of 2 free Spanish lessons each. The best part is that you can schedule these lessons at any time, no matter where you are in the world, and you can design the curriculum and guide the focus according to your needs. All levels are totally welcome, so whether you're a complete novice and have always dreamed of speaking Spanish or you're at the advanced level and want to hone your understanding, now's the time to get started! Even if you just want a travel-related language lesson because you've planned the trip of your dreams to a Spanish-speaking destination, there's something for you.
To enter the giveaway, simply:
1) Leave a comment below telling me why you want to learn Spanish and what your dream Spanish-speaking destination is.
Prizes: 5 packs of 2 lessons (5 winners)
The Fine Print:
The winners will be chosen at random on August 24, 2013!
Only 1 entry per person.
Open to readers/subscribers all around the world.
The giveaway ends on Friday, August 23, 2013 at 11:59 pm (PST).
If you win, you will be contacted via email, Facebook, or Twitter (whatever information is provided). If you don't respond within 3 days, another winner will be chosen.
The voucher will be sent via email as an e-gift certificate.
For more information on Learned By Me, check out their website, follow them on Twitter, and/or like them on Facebook.

 ¡Buena suerte! | Good luck! =)
[CLOSED]