I'm not the kind of flyer that throws style out the window for the sake of comfort; I prefer to marry the two and create my own effortlessly chic flying style. While this means no sweatpants or sneakers for me, it also means that I prefer to pay more for that extra ounce of luxury and comfort and upgrade to business/first class through mileage, frequent flier status, work, or my own personal funds.
I was recently asked to review the new non-stop Hawaiian Airlines flight from LAX (Los Angeles) to LIH (Kauai, Hawaii). My first thought was that they wanted me to try out the first class cabin. But upon hearing more about the flight from the PR representative, I found out that they wanted to promote their economy class cabin, thereby piquing my interest as to why they'd promote that over their more luxurious cabins. After talking through the idea some more, I also found out that they pride themselves so much on their economy class, that even the CEO of Hawaiian Airlines prefers to fly in the economy cabin. You don't hear that very often (whether it's true or not), so naturally, I was intrigued and agreed to try it out.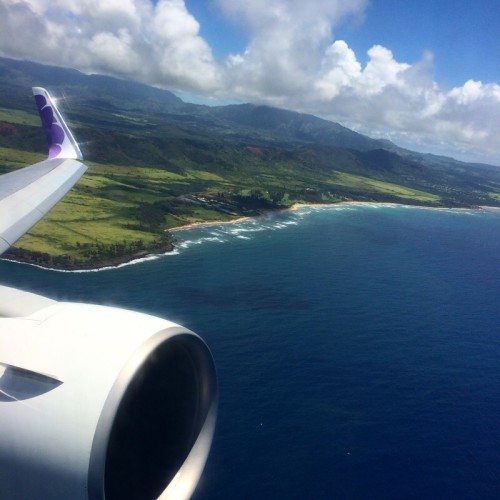 I've never flown Hawaiian Airlines before this, but have always heard great things about the airline. As it stands, it's one of the few remaining U.S. airlines that still provides meals aboard its domestic economy flights — it's a sad state of affairs when abominable airplane food has become a luxury.
The 8am flight needed a dose of cheer to snap people out of their morning grump funk, and Hawaiian Airlines delivered just that. To celebrate the inaugural seasonal non-stop flight from LAX to LIH, they had Hula dancers serenade and entertain sleepy passengers at the gate. It certainly set the tone for the rest of the flight.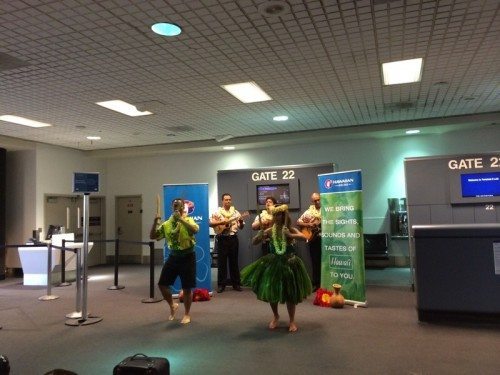 Points that I appreciated during the flight and a few final thoughts:
2 meal services: 1 breakfast/lunch meal kit and 1 snack/drink service
complimentary Kōloa Breeze Rum Punch to get a taste of Kauai before landing
complimentary wine with the meal on the way back during lunch time
snack bar open throughout the flight, so you can grab local goodies at any time
very hospitable and friendly staff, as you would expect
the plane was a Boeing 767-300ER which meant that it was so much more spacious than your usual domestic flight; the seat layout was 2-3-2, making it roomier and airier than other flights
the Economy cabin was my second favorite out of all the ones I've been on, only trailing behind Virgin America
loved that they gave leis and Kauai Coffee to all passengers as they boarded and disembarked the plane
left on time and arrived on time or even earlier
the social media channels of @HawaiianAir are super active and awesome
the in-flight magazine, Hana Hou was one of the best I've read aboard a flight
iPad minis were provided for purchase with tons of movies and entertainment; would have been great if this was provided or if there were individual TVs installed on the back of each seat
really wish WiFi was available, as I would have liked to catch up on emails and work aboard the 5-6 hour flight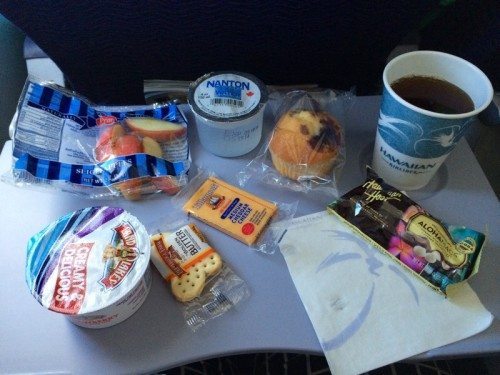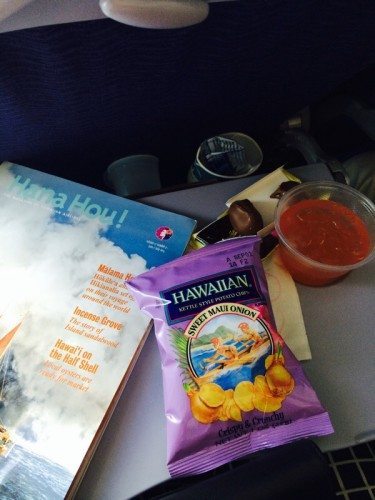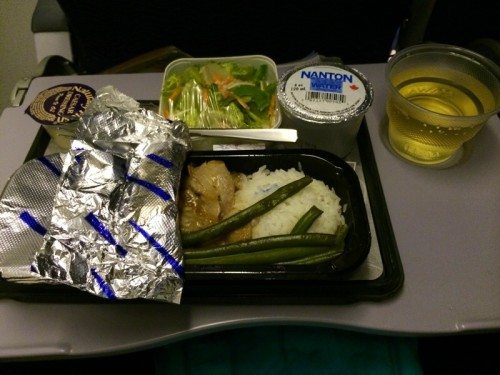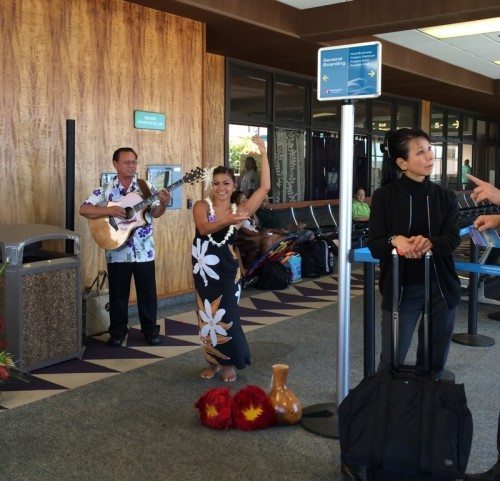 Gearing up for the peak summer season, Hawaiian Airlines is offering seasonal non-stop service from Los Angeles to Hawaii (Lihue, Kauai). I'm all for non-stop flights whenever possible, especially when the only other option is a ridiculously long layover that is not long enough to allow you explore the destination but still long enough to drive you crazy. The LAX-LIH non-stop service ends on September 14, 2014, so if you're planning a Kauai getaway from now until then (and you're in the LA area), I'd highly recommend looking into this flight. They offer service 4 days a week: Monday, Wednesday, Friday, and Saturday. There's also service to Kona, Big Island from LAX, but that's 3 days a week: Tuesday, Thursday, and Sunday.
For more information, or to book your flight, visit Hawaiian Airlines. Aloha!
Disclosure: I was a guest of Hawaiian Airlines, but as always, all the views are my own and accurately reflect my flight. You can ask my sister who sat right beside me, if you don't believe me. She was impressed.