Luxury boutique hotels really have the power to charm and enchant, as they're intended to provide a more intimate and personalized experience than luxury chains. But the problem is that it's usually a hit or miss. Some have literally gone above and beyond what you could possibly expect out of a luxury chain hotel, while others have, well, left a lot to be desired. My stay at the Hotel Sorella CityCentre Houston was my first introduction to the luxury hotel management company, Valencia Group — a company known to fuse globally-inspired modern design with Mediterranean influences.
Walking into the grand 2,000+ sq. ft. Penthouse Suite as daylight segued into dusk was a true feast for the eyes, with floor-to-ceiling windows revealing Houston's charm in all its glittering glory and providing the perfect backdrop against the contemporary neutral finishings that ran throughout. Nestled in the vibrant CityCentre in West Houston, Hotel Sorella is considered one of the best luxury boutique hotels in the city. And with resplendent views of the city's sparkling skyline, it's easy to see why.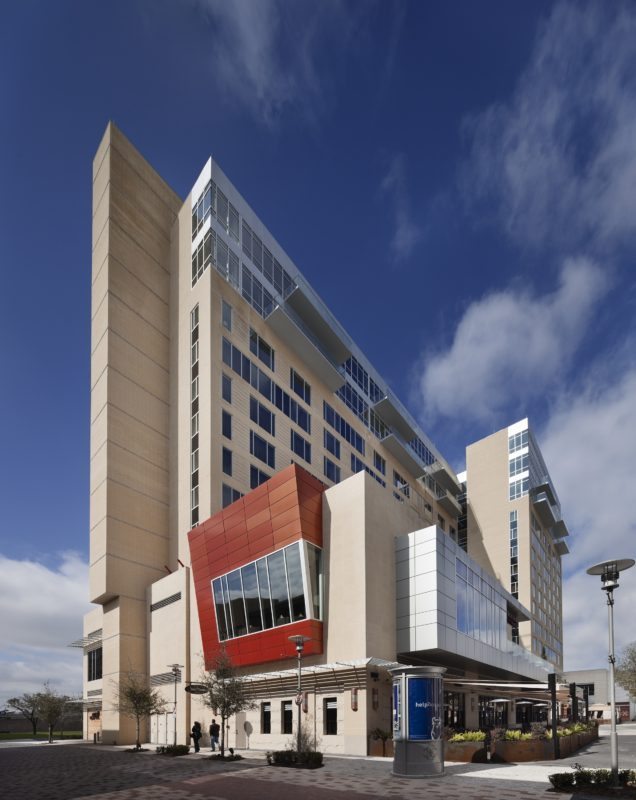 PROS
-Both check-in and check-out were a breeze. I'm not a happy camper if I have to wait to check-in/check-out.
-Thank you for the welcome amenity and personalized note — the wine and cheese platter were appreciated! But the drizzle of honey on top found a host of fruit flies when I got back at night, so it was all inedible.
-Thank you for the extra late checkout!
-WiFi is complimentary and works well — music to my ears!
-There's a shuttle available for quick trips within 5 miles of the hotel.
-The lovely curtains weren't solely for show and managed to perfectly block out the morning sunlight, making it easier for me to sleep in — a MUST on vacation.
-There was a NORMAL hair dryer.
-The bedding was as luxurious as can be with a surfeit of fluffy pillows.
-At 2,000+ square feet, the Penthouse Suite was very spacious and comfortable.
-There's an onsite Italian restaurant, Radio Milano and bar, Monnalisa.
-The toiletries were branded exclusively for Hotel Sorella, but I wasn't a big fan.
-Complimentary continental breakfast is included.
-Loved the geometric wallpaper in the hallway.
-The spacious open-air balcony was a perfect vantage point for city views and for a morning reading/work sessions.
-The state-of-the-art Sorella Fitness Facility is onsite and open 24 hours.
-There are lots of outlets near the bed – great for digital travelers.
-There's an onsite spa, LifeSpa, but I didn't have a chance to check it out.
-I loved that the bathtub and shower were separate.
-The 2-bedroom Penthouse Suite includes customized finishes including imported marble and hardwood floors, interior spaces with separate dining and living areas, full kitchens with Viking appliances, spacious open-air balconies, and floor-to-ceiling windows offering panoramic views.
CONS
-There was no correspondence before my stay to figure out my preferences.
-There was no social media activity before, during, or after my stay.
-The lighting in the bathroom was not optimal for vanity purposes.
-The hotel staff conducted tallies of the alcohol and water bottles while I was still in the room. This should never be done when the guest is still present.
-There were no slippers.
-There is no minibar.
-Room service is not 24 hours.
-The location is off to the side in West Houston, but it's great if you need to stay in the City Center area. With traffic, it took me about 40 minutes to get to Downtown.
-Water is not complimentary — something I cannot understand in today's day and age.
-Turn-down service was disappointingly ordinary. Given that it's the penthouse suite, there's a lot they can use to their advantage and a little extra something out of the ordinary would have been a great touch.
Duration: 2 nights, February 25-27, 2016
Bottom line: After my spate of luxury hotel chains in Houston, in spite of a few service hiccups, I was pleased to get a taste of the luxury boutique hotel scene — it served as a great home away from home. If I needed a hotel in the CityCentre area, I'd stay here again, but it wouldn't be my ideal pick if most of my work was in the Galleria or Downtown areas.
*Disclosure: I was a guest of the hotel, but the views are my own and accurately reflect my stay. I was in the Penthouse Suite in Room 1208.
**My policy: there will always be full disclosure about whether my stay was hosted by the hotel or paid for with my own money. And even if the hotel decides to offer complimentary services, my review will never be swayed one way or the other. After all, if my experience was sub-par, and I continue to falsely rave about their services, no one will benefit–not me, not you, not the hotel (they'll never improve!). So, trust that you'll receive 100% truth in every review.
Hotel Sorella Houston