Vancouver has a great range of luxury hotels on offer, so when deciding where to stay, I was excited to see that there was a Shangri-La property in the city. It's only one of two hotels in North America; the other is in Toronto. Every other Shangri-La hotel I've stayed at in Asia and Europe has been exceptional — a perfect dose of decadence tinged with Asian hospitality. Naturally, I was looking forward to my stay in Vancouver, and while I enjoyed discovering all the culinary and cultural gems of Vancouver, my stay at the Shangri-La Hotel left a lot to be desired.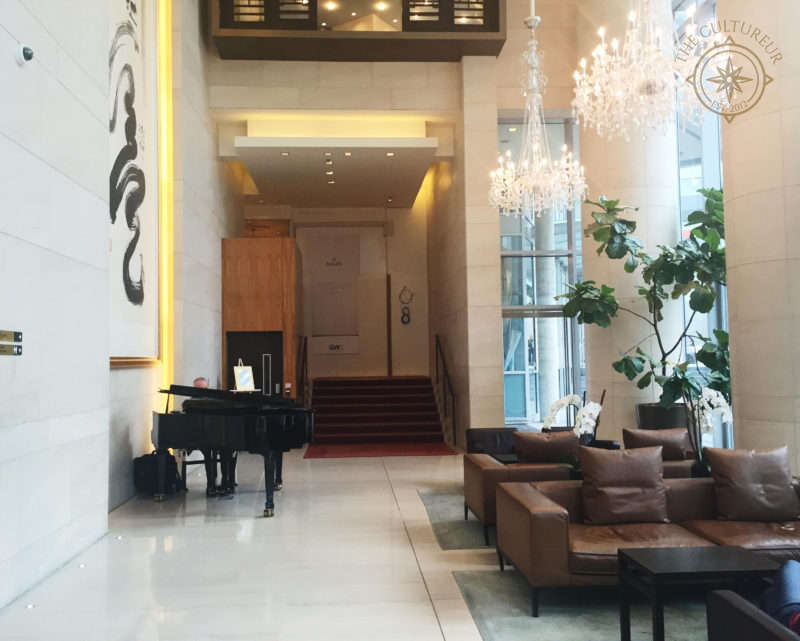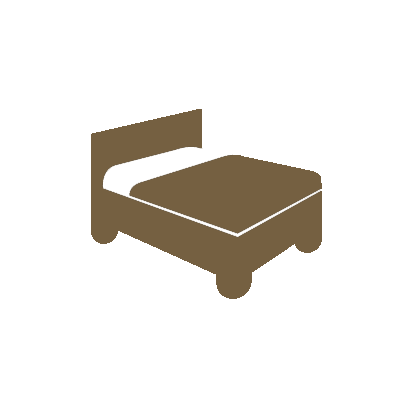 119 rooms and suites

Starting at $333/night
PROs
-Both check-in and check-out were a breeze. I'm not a happy camper if I have to wait to check-in/check-out.
-Thank you for the welcome amenity — it was a moon cake to celebrate the Harvest Moon Festival. But I would have appreciated it even more if it was personalized.
-With floor-to-ceiling windows, the lobby was airy and beautiful and the chandeliers and fresh flowers added the perfect touch of grandeur to the space. Loved the live piano music.
-Loved the understated latte-colored palette and exquisite wood furnishings.
-The bedding was as luxurious as can be, with a surfeit of fluffy pillows and the cloud-like down comforter.
-There's a Nespresso coffee machine in the room with a variety of tea and coffee.
-The toiletries were L'Occitane — always a pleasure!
-Loved the complimentary coffee in the lobby — quick and easy for on-the-go travelers.
-The lower lobby was hidden and away from the hustle and bustle of the main street.
-24-hour fitness services were available on the property with your room key.
-Room service was very quick and efficient. I also love that it's 24 hours.
-Comfy, fluffy robes were appreciated!
-The bathtub was separate from its shower and the bathroom was tiled in a beautiful marble.
-There is a house car for guest use, but it was always unavailable when I needed it.
-There was a regular hair dryer — I appreciated that they provided a concentrator attachment as well. It's rare that hotels do this without being requested.
-There's a beautiful in-house spa — CHI — but I didn't have a chance to check it out.
-The lovely curtains weren't solely for show and managed to perfectly block out the morning sunlight, making it easier for me to sleep in — a MUST on vacation.
-Water is complimentary — can't believe some hotels don't get something as simple as this. I always appreciate small gestures like this as it signals to me that the hotel is focusing more on the experience instead of nickel and diming the guest.
-The location is perfect — nestled in the very heart of Downtown, next to tons of restaurants, shopping, bars, Vancouver Art Gallery, Stanley Park, etc.
-I loved meeting the Food and Beverage Director, Starr Mayo. We did a champagne and sparkling wine tasting and chatted about wines in the Pacific Northwest.
CONs
-There was no pre-arrival correspondence.
-Social media activity was limited — the minimal engagement was with the main corporate account and not the specific hotel account.
-Breakfast was not included.
-There was only 1 outlet somewhat near the bed, but it was not conveniently positioned for use.
-The WiFi was complimentary, but very slow — I ended up using my phone's cellular data even while in the room.
-There was no vanity kit in the bathroom.
-My name was repeatedly mispronounced and I was referred to as "Mrs." a few times — this is not something I expect from a 5-star hotel, especially an Asian hotel.
-The service was not on par with the Shangri-La brand — the same warmth and attention to detail characteristic of Asian hospitality was lacking.
-Turn-down service was disappointingly ordinary. Given the high caliber of the hotel, there's a lot they can use to their advantage and a little extra something out of the ordinary would have been a great touch.
BOTTOM LINE: In general, I'm a big fan of the Shangri-La brand and its core values, so it gives me no pleasure to say that my stay at the Shangri-La Hotel in Vancouver was a bit disappointing. After having stayed at many Shangri-La properties throughout Asia and Europe, I was excited to see a Shangri-La property in Vancouver, but it's unfortunate that the same caliber of service, commitment to excellence, attention to detail, and warm hospitality didn't transfer over. It was not a home away from home for me this time. I hope this stay was an isolated incident, but I would hesitate to recommend this property to my friends, followers, and family.

4 nights, September 15-19, 2016
---
DISCLOSURE: My stay was NOT hosted by the hotel — views are my own and accurately reflect my experience. My room was #808.
*My policy: there will always be full disclosure about whether my stay was hosted by the hotel or paid for with my own money. And even if the hotel decides to offer complimentary services, my review will never be swayed one way or the other. After all, if my experience was sub-par, and I continue to falsely rave about their services, no one will benefit–not me, not you, not the hotel (they'll never improve!). So, trust that you'll receive 100% truth in every review.