Berlin enjoys a very well-connected, relatively inexpensive, and efficient public transportation system. There are two main airports in the city: Tegel (TXL), located in the northwest and Schoenefeld (SXF), located in the southeast. Both are international airports, but Schoenefeld mostly caters to charter flights and low-budget carriers like EasyJet and Ryanair. Tegel is considered the current official international airport of Berlin, but that is soon to change in 2013.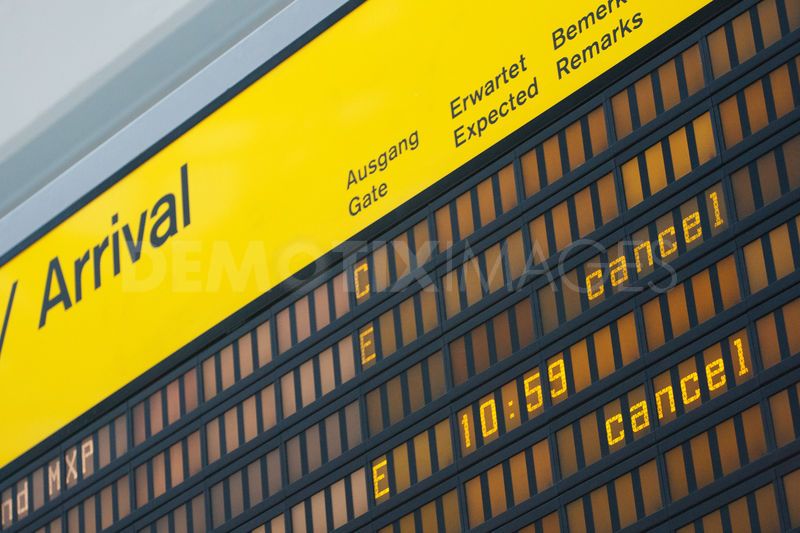 TEGEL:
Reaching the city center from Tegel is relatively easy with public transportation. The U-Bahn and S-Bahn trains do not service Tegel directly, but city buses do, with connection points throughout the city. Buses labeled X9, 109, 128, or TXL all head towards central Berlin. The most common stop in the center is Alexanderplatz, located in the heart of the Mitte district. The ride to Alexanderplatz generally takes 40 minutes and is direct. Buses come very regularly, in 2 to 3 minute intervals.
To get to the main train station (Hauptbahnhof/Hbf), the only direct bus is TXL. It will take approximately 25 minutes and it comes every 10 minutes. The last bus leaves Tegel at 11:07pm.
SCHOENEFELD:
From Schoenefeld, with public transportation, you have 3 options: the regional train, the S-Bahn, and the bus. For regional trains, take the RE7, RB14, or RB22. For the S-Bahn trains, take the S45 or S9. The routes are direct and head straight into the city center, with many stops in between including Alexanderplatz and the Hauptbahnhof. For buses, take any bus labeled X7, 162, 163, 171, 734, 735, N7, or N60.
Bus stations are located right outside the arrivals hall and are marked by an "H."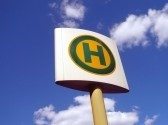 Prices of public transportation are based on the 3 zones – A, B, and C. Berlin falls inside zones A and B, and C mostly refers to the surrounding area of Potsdam. For a single (one-way) ticket from Tegel/Schoenefeld to Alexanderplatz or the Hauptbahnhof (main train station), it costs 2,10EUR. And there is a reduced fare of 1,40EUR for children aged 6 to 14. You can buy the tickets on the bus.
And of course, if you're not on a budget, taxis are readily available and parked right outside the arrivals hall of both airports as well. If you need to pay with a credit card, check with the driver beforehand, as not all taxis accept them.