Getting from the airport terminals of Gatwick Airport to central London may seem like a daunting task, especially for first-time travelers. But it is a lot easier than you may think. There are many different options for transportation – Gatwick Express (the quickest way), private hire transfer, easyBus, First Capital Connect trains, National Express Coach, Southern trains, or airport taxi.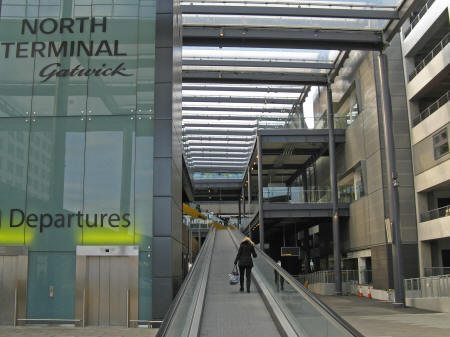 Gatwick Express
The Gatwick Express is the quickest and most preferred mode of transportation for travelers. With nonstop trains leaving every 15 minutes, you can reach London Victoria Station in about 30 minutes. It operates seven days a week and runs from 4:35am to 1:35am. The ticket, which can be purchased on the train, is £16 for a single trip or £28 roundtrip.
easyBus
This is the most inexpensive mode with prices from £2. Buses depart every 15 minutes at peak times and run throughout the day and night from both North and South terminals to Earls Court/West Brompton in central London. easyBus runs daily except Christmas Day.
First Capital Connect Trains
Formerly Thameslink, First Capital Connect offers services to London Bridge and St. Pancras International four times an hour with a journey time of 30-45 minutes. An hourly service operates throughout the night. Fares are from £8.20 for a single ticket.
National Express Coach
Buses depart from Gatwick to London Victoria Station once per hour. The journey takes about 90 minutes and single tickets are available from £6.60.
Southern trains
Southern trains service London Victoria Station via East Croydon and Clapham Junction and run four times an hour with a journey time of around 35 minutes. They also offer trains every hour throughout the night – good for late-night arrivals. Fares are from £10.90 for a single ticket.
Private Hire Transfer/Taxi
Gatwick Airport is located at the very southern end of Greater London, so hiring a taxi, especially the black cabs you pick up at the airport, can be super expensive and take much more time. And because it operates on a meter, you will be stuck paying for time spent during traffic. If you insist on taking a taxi, book your car beforehand with one of the many "private hire" companies. It is not only much cheaper, but they will receive you at the arrivals gate and help you with your luggage. The journey time depends on your destination, but to central London, it is generally around 65 minutes. Fares are usually at least £75.