On my recent experiential luxury tour through Detroit, I had requested the Visit Detroit office to facilitate meetings with a few pop up chefs in the city to hear more about how the city's food scene is evolving and changing and to learn about the enterprising work that the city's movers and shakers are doing to drive the city forward. As a result, I had the pleasure of meeting Erin — a fabulous female pop up chef who is making her mark in an industry that's primarily dominated by men.
Meet Erin Sabo. She's a public relations extraordinaire by day and pop up chef by night. She's the creator of the French pop up restaurant, Les Deux Dachshunds (The Two Dachshunds) — a tribute to her two adorable pups.
The food scene in Detroit is in a constant state of flux and the culinary circuit is a major contributor to the city's comeback. As a native Michigander, she exudes an unbridled joy to see the progress that Detroit has made in recent years and is proud to be part of the new narrative that has put the Motor City back on the map.
Read on to learn more about Erin, her favorite foodie finds in Detroit, and her delicious pop up restaurant, Les Deux Dachshunds.
1) Tell us about yourself and your background.
Born and raised in Flint, Michigan, a suburb of Detroit, I was one of five girls. I have always loved to write, which led me to my degree in English from the University of Michigan and my current career in public relations at Identity PR. While I'm from a fairly small town lacking in any real "foodie" culture, I was fortunate to travel with my family from a young age. Up until college, that travel primarily consisted of warm weather trips (my mom hates the cold!) and several visits to Disney World (Epcot has surprisingly great dining options). In college, two things happened that shifted my perspective on travel, culture and, particularly, food: my parents moved to Manhattan and I took my first trip to Europe.
Spending two summers in New York City was an amazing opportunity, and I ate my way through nearly the entire city. My favorite restaurants were always the small, family-run places that only locals would know about, which is still the case! One of my favorite travel destinations is France — the inspiration for the cuisine of my pop up. The food in France—from the rich cream sauces to the amazing pastries to the fresh streetside crepes—captivated me, and I haven't looked back since. You could say it was my trips to France that informed my subsequent travel and food adventures. And now everywhere I go, I always make it a point to try all of the local favorites and it is on my bucket list to visit a Michelin Star restaurant in every country I visit.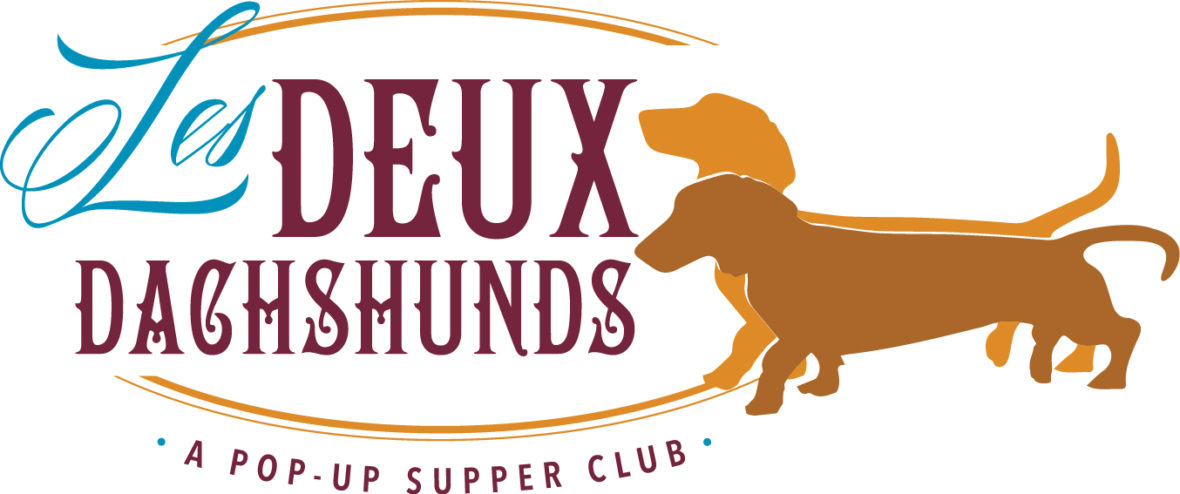 2) What is a pop up restaurant? What was your inspiration to start one?
A pop up restaurant is a temporary food experience. Typically, a chef, or, in my case, cook, will take over a restaurant for a short period of time. Pop ups are often hosted in preparation for a new restaurant that is opening or by aspiring chefs looking to make a name for themselves. I was inspired to start Les Deux Dachshunds because the pop up restaurant format allows me to feed my passion for food and stretch my culinary capabilities while maintaining my career in public relations, which I also love. My two dachshunds, Katana and Molly, were the inspiration for the name and logo.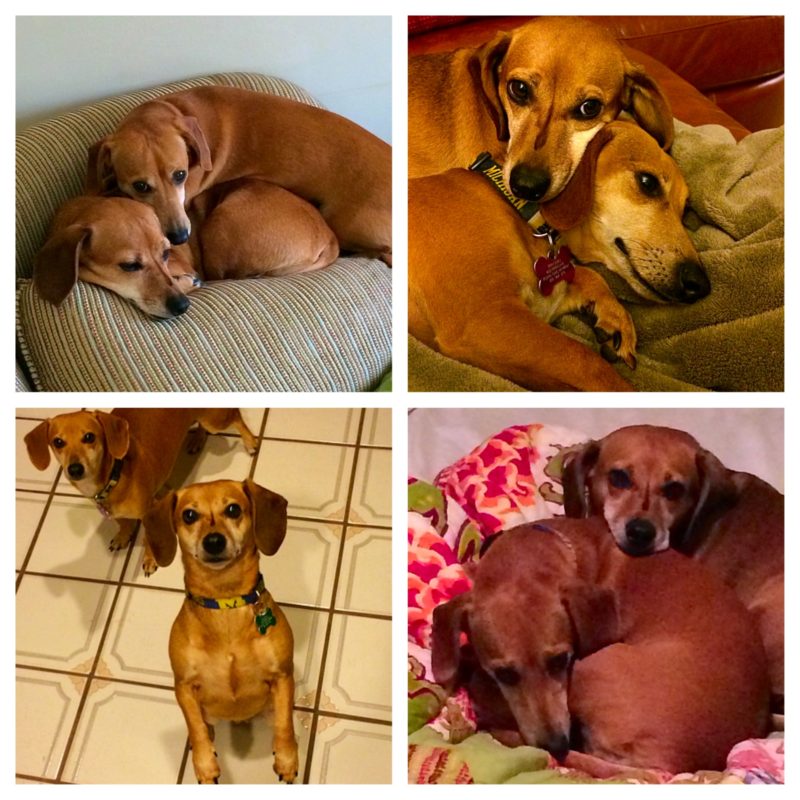 3) Tell us more about your pop up restaurant, Les Deux Dachshunds.
Les Deux Dachshunds is a quarterly pop up restaurant that serves rustic French food using organic, locally-sourced ingredients. The seasonal menu and format varies per pop up. My first pop up, hosted at The Oakland, an amazing speakeasy in Ferndale, was a prix fixe menu with cocktail pairings. My most recent pop up was hosted at St. Cece's Pub in Corktown, and it featured a more casual, a la carte menu. St. Cece's has a pop up every week for their "Takeover Tuesday" event.
In both cases, I contacted the owners to start the conversation and they were both incredibly receptive to the concept. In general, I have found the Detroit food community extremely supportive of one another, which makes it much easier to get a start here. I typically start testing recipes as soon as I have a venue secured and I do all the shopping and cooking the day before and day of the pop up. In most cases, pop up chefs will have access to the kitchen for the majority of the day.
My next pop up is November 5 at POP, a venue that exclusively hosts pop ups every Thursday. It's located above Checker Bar — a Detroit institution! I'll be serving a la carte bistro cuisine, including my double truffle deviled eggs, which have become my signature dish (entirely by accident).
4) What are some culinary trends that you forecast for Detroit?
Pop ups have definitely taken a strong hold here, and I believe that will continue. While this is certainly not unique to Detroit, food trucks have also maintained popularity, and many food truck chefs/owners pop up in brick-and-mortar locations. Otherwise, farm-to-table and seasonal, locally-sourced menus are extremely prevalent right now, particularly among Detroit's newer restaurants like Chartreuse Kitchen & Cocktails. And more and more restaurants are as focused on their craft cocktail menus as they are their food! Along with craft cocktails comes craft beer. Michigan has an enormous craft beer presence, and several micro breweries are based in and around metro Detroit. Beer bars and gastropubs with rotating taps and "tap takeovers" have been doing really well.
5) What are some of your favorite restaurants in Detroit?
There are a lot of great places, but I'll rattle off a few of the standouts in a variety of different food categories.
•  Wright & Company. This is a great example of the trends noted above—seasonal menu and amazing craft cocktails. The pork belly sliders and potato chips are a consistent menu offering, and for good reason. They're insanely good!
•  Due Venti. This lesser known restaurant is located in Clawson, a Detroit suburb. It is a very small restaurant run by a husband and wife team making inventive Italian dishes. It's cozy, quaint, and delicious.
•  Bistro Joe's. Bistro Joe's is unique in that it is located above a gourmet grocery store—Papa Joe's—in Birmingham, another Detroit suburb. They have an outstanding happy hour menu (including Saturdays!) and the brunch is really one of the best in the city. The Bloody Mary Bar is basically a meal in and of itself. Plus, it's French, so I'm obviously partial.
•  Slows BBQ. This isn't the most unique answer. Everybody loves Slows, but that's because it is seriously the BEST barbecue. The pulled pork is my favorite. And it doesn't hurt that Sugar House, another speakeasy, is located next door for a drink while you wait for your table (because there will be a (worthwhile) wait).
•  Ronin. Sushi is one of my absolute favorite foods, and Ronin has the best in the Detroit area by far.
•  Vinsetta Garage. Finally, Vinsetta Garage is my go-to for casual, delicious comfort food. Located in an old garage and body shop, this place is quintessentially Detroit. The brown sugar glazed salmon (healthy, I know) is outstanding and the mac and cheese is the best I've ever had. Anywhere.
6) What sets the culinary scene in Detroit apart from other cities?
The complete lack of pretension.
7) What is the city doing to appeal to the luxury traveler?
Detroit has been and currently is evolving in major ways. In terms of luxury travel, the food scene is certainly a step in the right direction, and destinations like the Detroit Institute of Arts and Fox Theater draw scores of visitors. Unfortunately, however, Detroit is still considered a regional destination and many of our tourists are in town on business. New projects like the Arena District and retailers like Shinola and John Varvatos are sure to change that. Detroit is an amazing, exciting city, and while we don't have the best reputation yet, we will very soon.
Check out Erin's Facebook page to stay informed about all the latest happenings on her pop up, Les Deux Dachshunds!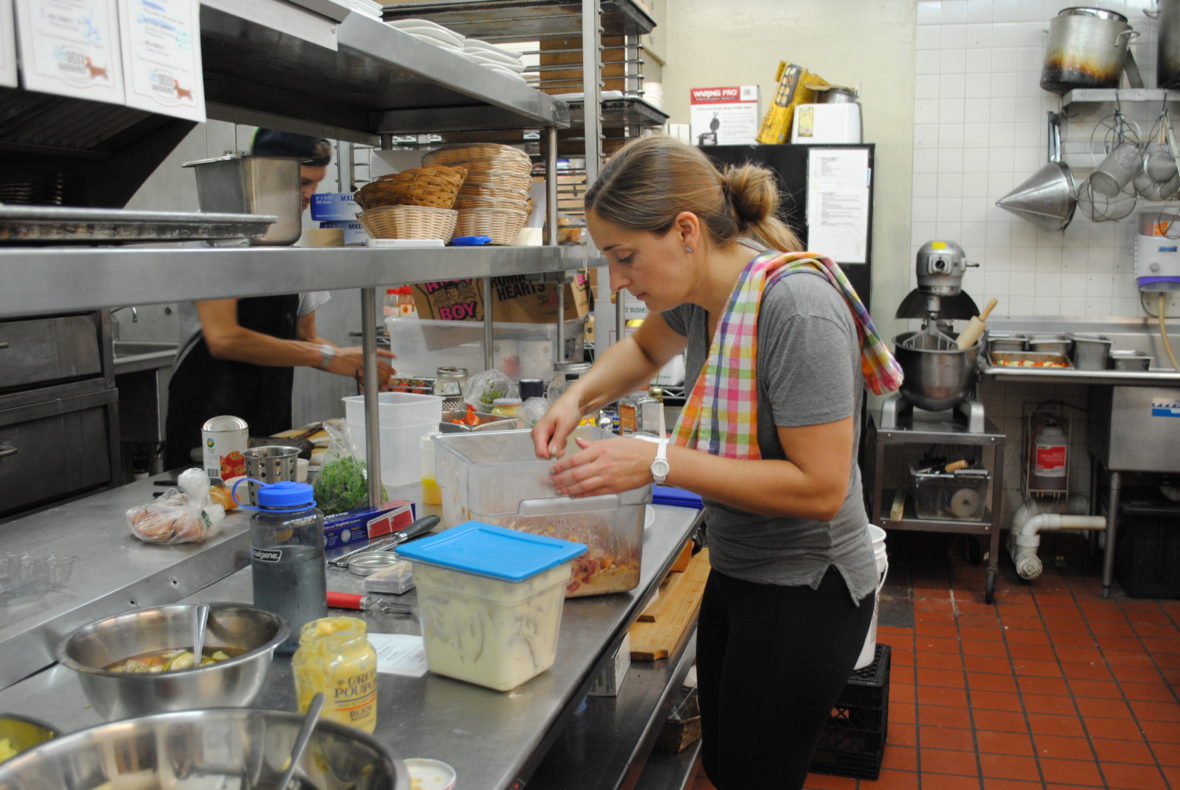 Erin Sabo Detroit