Francophiles rejoice!
Audrey Hepburn once said, "Paris is always a good idea," and I'm sure any Francophile would agree. I have seen endless gift guides for Francophiles, but I have not seen many that cater to the luxe Francophile — someone with both luxe and cultured inclinations. With fall and the holiday season right around the corner, it's the perfect time to start thinking about how to match gifts to your favorite people.
Gift shopping for Francophiles can be très tricky, but I've made a list (and checked it twice) of a few of my favorite things that I have received, bought, and/or given and that will most definitely pass the taste test of even the most discerning Francophiles. When going to France is not an option, bring France to them.
Whether it's a gift for a special occasion or for the holidays (or for no particular reason at all), a French-inspired gift is always en vogue and always makes le cadeau parfait. From the romantic music of Edith Piaf to the delicately sweet macarons, this luxury gift guide lists more than 20 different ideas that will charm, enchant, and seduce your French sensibilities. Ooh la la!
Bon shopping!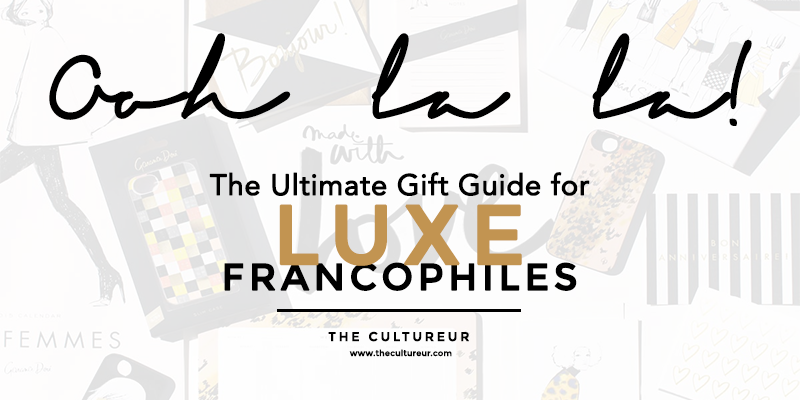 These soul-cheering flickers and scents are the perfect way to ignite that je ne sais quoi. My latest discovery on my last trip to Provence was Rose et Marius — absolutely divine!
If you are lucky enough to have lived in Paris as a young man, then wherever you go for the rest of your life it stays with you, for Paris is a moveable feast. Ernest Hemingway 
Garance Doré is one of my absolute favorite illustrators — her designs are so whimsical, glamorous, and fabulous. You'll always be prepared (and stylish) with her recipe cards, invitations, greeting cards, and notepads.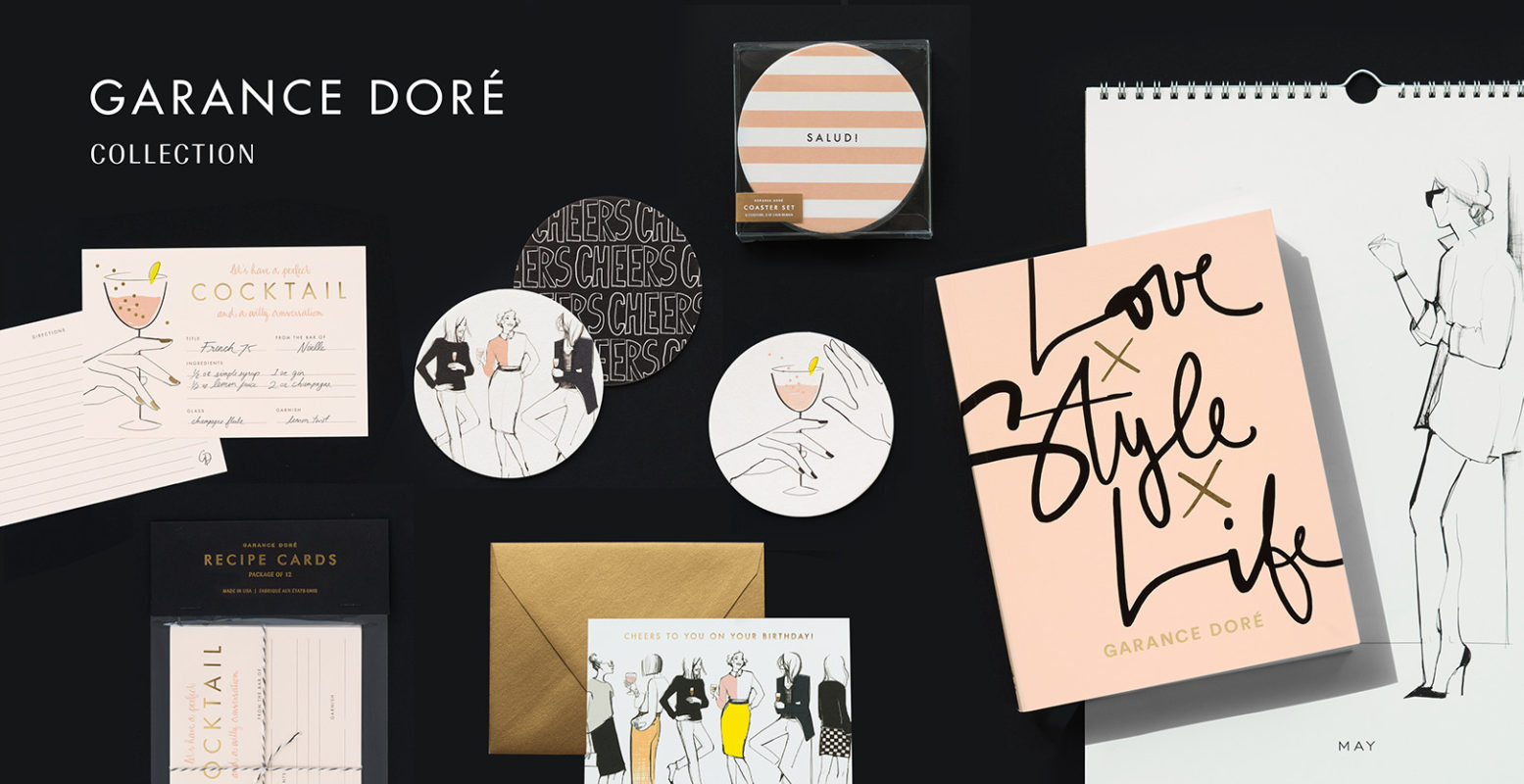 Photo credit: riflepaperco.com 
America is my country and Paris is my hometown. Gertrude Stein
A sexy pair of shoes doesn't have to be heels, as any Parisian woman will tell you. However, Louboutin does a very particular shade of nude in his pumps (and flats) and c'est magnifique!
You can never take too much care over the choice of your shoes. Too many women think that they are unimportant, but the real proof of an elegant woman is what is on her feet. Christian Dior 
Ahh, that mystique, that allure, that je ne sais quoi of French perfume. It's timeless, classic, and downright seductive.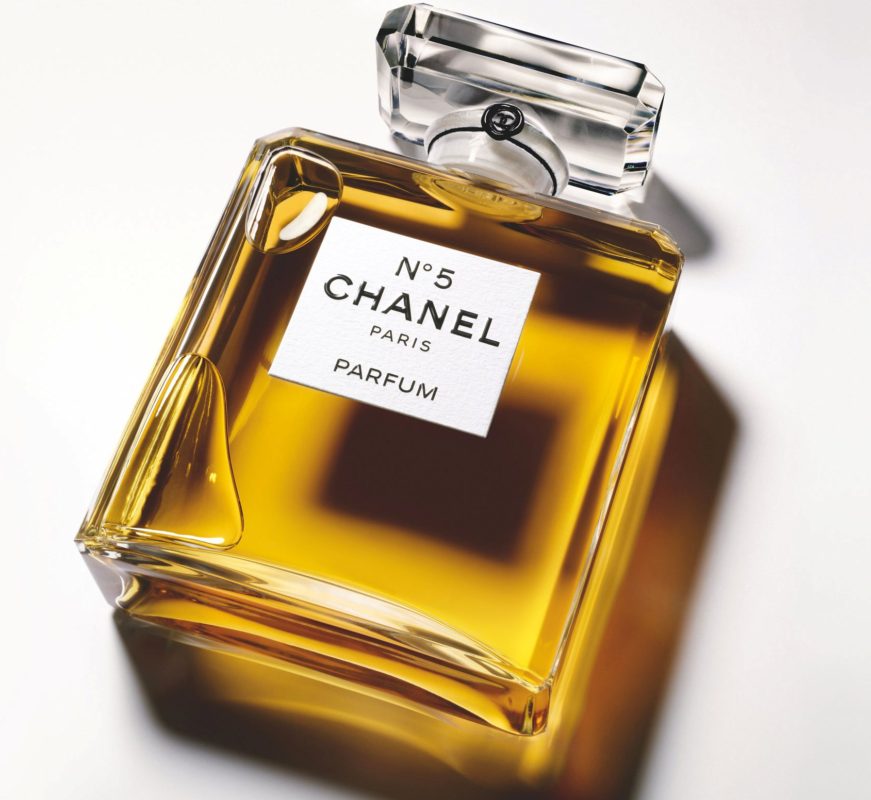 Photo credit: contentinjection.com
The last time I saw Paris, her heart was warm and gay, I heard the laughter of her heart in every street café. Oscar Hammerstein II
A chic silk scarf adds the perfect drop of panache to any outfit — I love mine as a choker, as an accessory on my handbag, or as a splash of color on a monochrome outfit. The look is coordinated, but effortless, like French style.
Fashions fade, style is eternal. Yves Saint Laurent 
While a fabulous bottle of champagne is always en vogue, what good is it if you don't have the proper flutes to enjoy it in? Baccarat and champagne are a match made in heaven.
Come quickly, I am tasting the stars! Dom Perignon
I can't get enough of these Art Deco-inspired prints of Paris — they're so chic and glamorous. Unsurprisingly, these prints inspired the website design of The Cultureur. I can't imagine any Francophile not falling in love with these instantly. They're available in many formats — greeting cards, wall posters, etc.
To know Paris is to know a great deal. Henry Miller
A foolproof way to any Francophile's heart (well, at least this Francophile) is to give them a bottle of fabulous champagne
I only drink champagne on two occasions — when I am in love and when I am not. Coco Chanel
Picture a discreet wood-paneled facade in the Marais, arguably the most interesting and spiciest part of old Paris. You enter Mariage Frères; it's no ordinary tearoom. The Mariage family, which has been trading in tea since 1660, maintains a house of tea that is a treasure chest. With a range of more than 450 different types of tea, this will delight any tea lover.
A walk about Paris will provide lessons in history, beauty, and in the point of Life. Thomas Jefferson
A punchy crimson pout has an indisputably sultry appeal that is at once classic and modern. It's no wonder why it's considered a beauty staple for French women. It is my favorite pick-me-up at any time of day, especially after long-haul flights. In addition to the 3 brands above, I love NARS and Tom Ford — you really can't go wrong with any of the five.
In order to be irreplaceable, one must always be different. Coco Chanel
A Chanel 2.55 bag is as classic as they come. It should be in every fashionable Francophile's closet — it's an investment.
Whoever does not visit Paris regularly will never really be elegant. Honoré de Balzac
There is very little that delights more than personalized luggage with vintage vibes. The question of whether we're currently living in the golden era of luxury travel is often debated, but what you won't hear anyone contesting is that Goyard trunks, Louis Vuitton luggage sets, and Longchamp totes set the standard for luxury luggage — they're always fabulous and always stylish.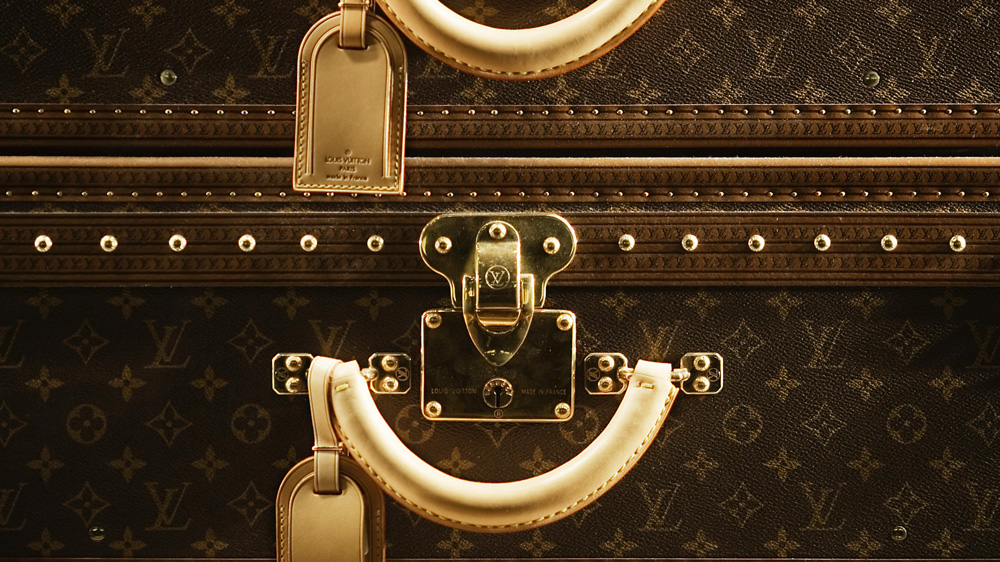 Photo credit: londnr.com
We must never confuse elegance with snobbery. Yves Saint Laurent
When visiting France is not an option, films are one of my favorite ways to mentally transport myself to France — where I can virtually saunter through the beautiful labyrinthine alleyways with a croissant in hand. Whether you get a French-inspired or French film, you have a winning gift.
Je vais lui faire une offre qu'il ne pourra pas refuser. Don Vito Corleone, Le Parrain
There's many different ways to bring l'art de vivre into your life — coffee table books, French classics, cookbooks, and best of all, the French version of your favorite book. One of my favorite books on my shelf is The Great Gatsby in French, Gatsby Le Magnifique.
The human soul has still greater need of the ideal than of the real. It is by the real that we exist; it is by the ideal that we live. Victor Hugo
There's a reason why there's so many mouthwatering films featuring French cuisine (look at #13 above) — they simply know how it's done in the kitchen. Bring that culinary prowess into your own kitchen, or your friend's.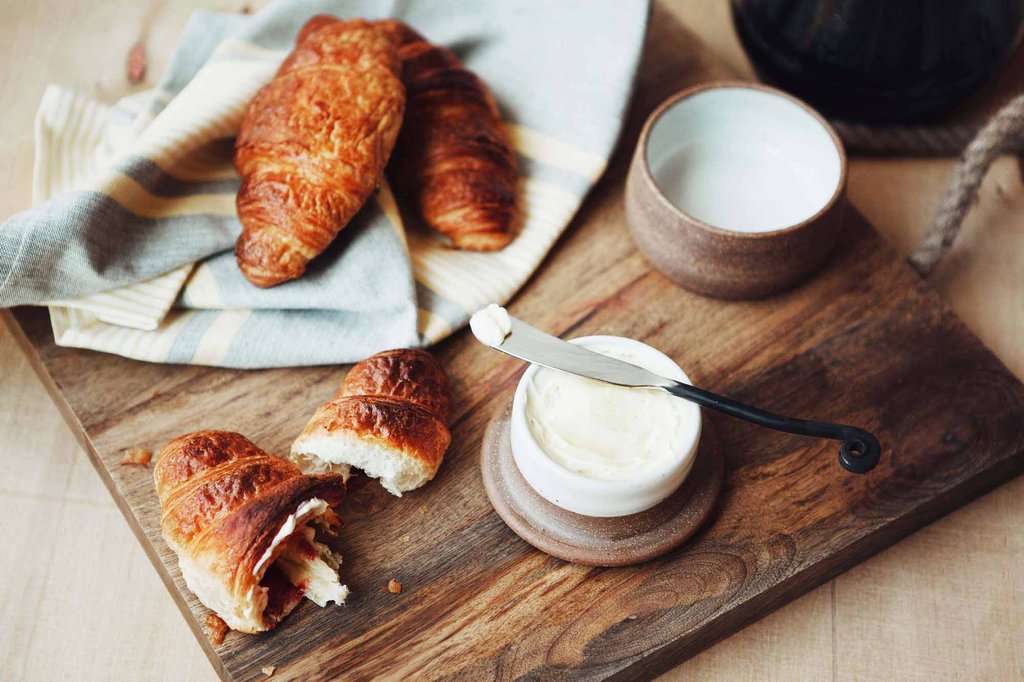 Photo credit: sawyerceramics.com
When spring comes to Paris the humblest mortal alive must feel that he dwells in paradise. Henry Miller
France is a haven of culinary excellence — olive oil, wine, fleur de sel, French gin, salted caramels, croissants, macarons…the list is endlessly delicious. Gourmet treats like these are always well-received, no matter who you are.
Dis-moi ce que tu manges, je te dirai ce que tu es. Anthelme Brillat-Savarin
Nothing gives me more pleasure than slipping into my luxurious duvet after a long day. Bedding is a very personal choice and it all comes down to how it makes you feel, but considering Yves Delorme is one of the oldest textile manufacturers in France, dating back to 1845, they do know a thing or two about luxurious bedding.
Luxury must be comfortable, otherwise it is not luxury. Coco Chanel
You say Laguiole, I say Lah-yole. It doesn't matter how you say it, good wine needs a good wine opener.
In Paris, everybody wants to be an actor; nobody is content to be a spectator. Jean Cocteau
Edith Piaf is inarguably the greatest French singer of all time, and she is still revered today as a cultural icon even decades after her death. Her expressive voice and lyrics powerfully capture the essence of the French (and Francophile) soul.
The chief danger about Paris is that it is such a strong stimulant. T.S. Eliot
France is so much more than Paris, but the rest of the beautiful country often gets overshadowed by the fabulous capital — wrongly so. Indulge in vinotherapie at Les Sources de Caudalie Wine Spa in Bordeaux, embark on a VIP shopping tour through Paris with a personal stylist, go champagne tasting in Champagne, take a ski adventure in the French Alps, sail along the French Riviera, discover rows and rows of lavender fields in the summer in Provence, set up a photo shoot in any French city through Flytographer…the ideas are endless.

Photo credit: feel-planet.com
People wonder why so many writers come to live in Paris. I've been living ten years in Paris and the answer seems simple to me: because it's the best place to pick ideas. Just like Italy, Spain… or Iran are the best places to pick saffron. If you want to pick opium poppies you go to Burma or South-East Asia. And if you want to pick novel ideas, you go to Paris. Roman Payne
If all else fails, buy a ticket to Paris et voilà! Trust me, it will be well-received.
LIST: