Natural beauty has always lured romantics. There is something about nature—from sparkling seawaters to snow-covered mountain peaks to dancing waterfalls—that overtly spells romance, and every continent (yes, even Antarctica!) is brimming with beautiful natural destinations that paint the ideal backdrop for your wedding proposal. Bask in the magnificence of all the natural wonders around the world, and take your pick from a wide array of options to pop the question. It will just be you and your sweetheart, with nature as your witness.
Africa
Take romance to new heights by hiking to the pinnacle of Mount Kilimanjaro, a dormant volcano located in Tanzania, near the Kenya border. At 19,340 feet (5,895 meters) above sea level, witness natural beauty in all its forms, from the verdant biodiversity along the way to the stunning panoramic views from the top. Mount Kilimanjaro is known as Africa's highest peak and the world's highest freestanding mountain. It is also notable for showcasing the greatest surface area of the Earth in one view, mostly due its steepness combined with the flatness of the surrounding land. Scaling up the mountain is no easy feat and is only possible with the help of a guided tour company, so do some research on the available companies (try Thomson Treks) well in advance. Also, be cognizant of the time of year for safer weather conditions—high season runs from January-March and September-October. For maximum success in terms of health and overall experience, set aside six to seven days for the hike. With five climate zones, begin the ascent in a lush rainforest, slowly moving to a grassy heath, followed by vast meadows, then to a rocky alpine desert, finally climaxing on the snow-covered peaks. Weave in your special moment of romance at the mountain's crest while you both witness the first rays of sunshine reflect off the wintery-white snow of Uhuru Peak. It will be a life-changing experience, in more ways than one. If the slog up the steep mountain does not leave you breathless, the resounding echoes of your sweetheart's "Yes!" will do the trick! Pack light; all you need is the ring in your pocket and courage in your heart (and a few additional warm clothes)! Lastly, be sure to take precautions against altitude sickness and ensure ample time for your body to acclimate, so nothing stands in the way of your perfect proposal!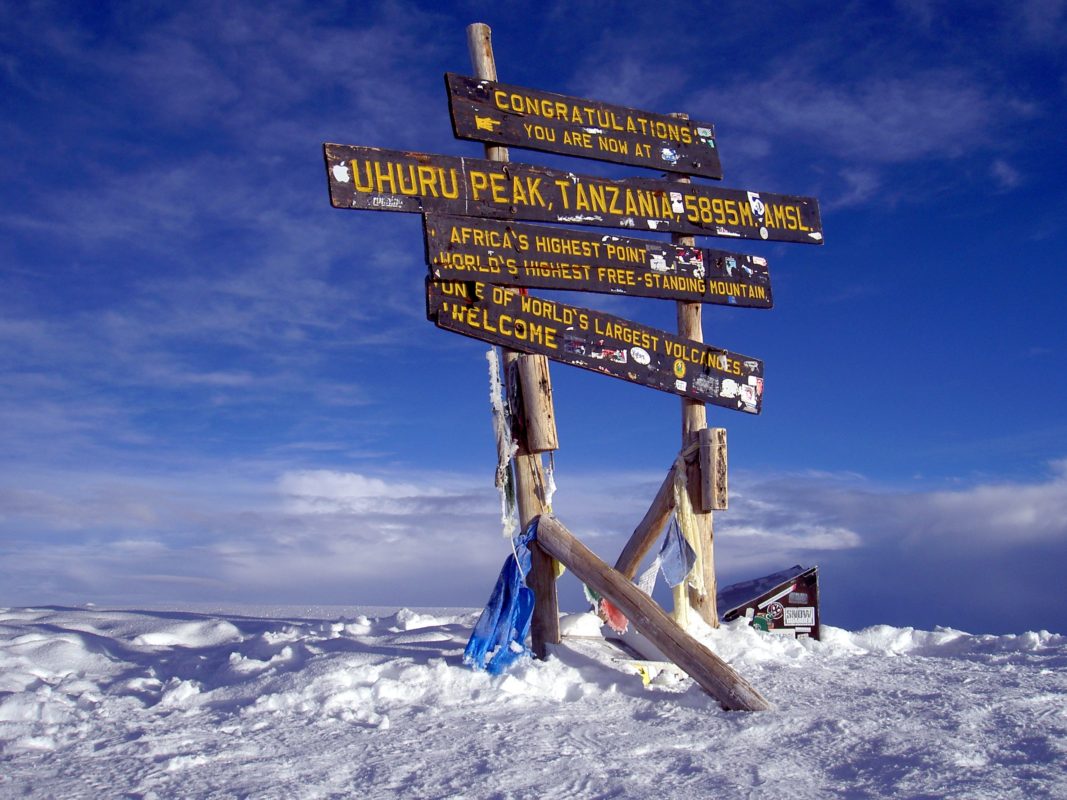 Antarctica
Instead of climbing to the top of the world, sail to the bottom of the Earth to propose to your love. Largely off the mainstream radar of travelers due to the lack of transportation options and high costs, Antarctica can appeal to those seeking an epic spin on the idea of a romantic adventure. Encased by a glorious maze of untamed glaciers and ice-clad mountains, Antarctica is both the coldest and driest continent and offers a stunning blend of history and natural arctic wonders and wildlife. Imagine looking into the vast arctic expanse for hundreds of miles through pristine, dust-free air and feeling the profound absence of anything man-made. You will be consumed by an overwhelming sense of calmness and instilled with a new sense of vitality. Begin your romantic sojourn on an ice-strengthened commercial sea vessel during the period of November to March, the only months where you won't turn into human popsicles and can enjoy 24 hours of daylight. There are four departure ports available—Ushuaia in Argentina; Punta Arenas in Chile; Bluff in New Zealand; and Hobart in Australia—and a wide array of cruise companies from which to choose. Most likely you will land on the shores of the Antarctic Peninsula, where you can pop the question amidst the luminous white desert that will remind you of humanity's insignificance compared to nature's sublimity. At the risk of disrupting the surrounding fragile environment, a limited amount of time is allotted to spend on the shores, so dive right in and ask away—your burning question will warm you instantly! Make your already unforgettable proposal even more memorable by rejoicing with your polar friends—penguins, seals, and whales. Rest assured that this will not only be the trip of a lifetime, but that your creativity will also be lauded for generations to come, as the story is told and retold.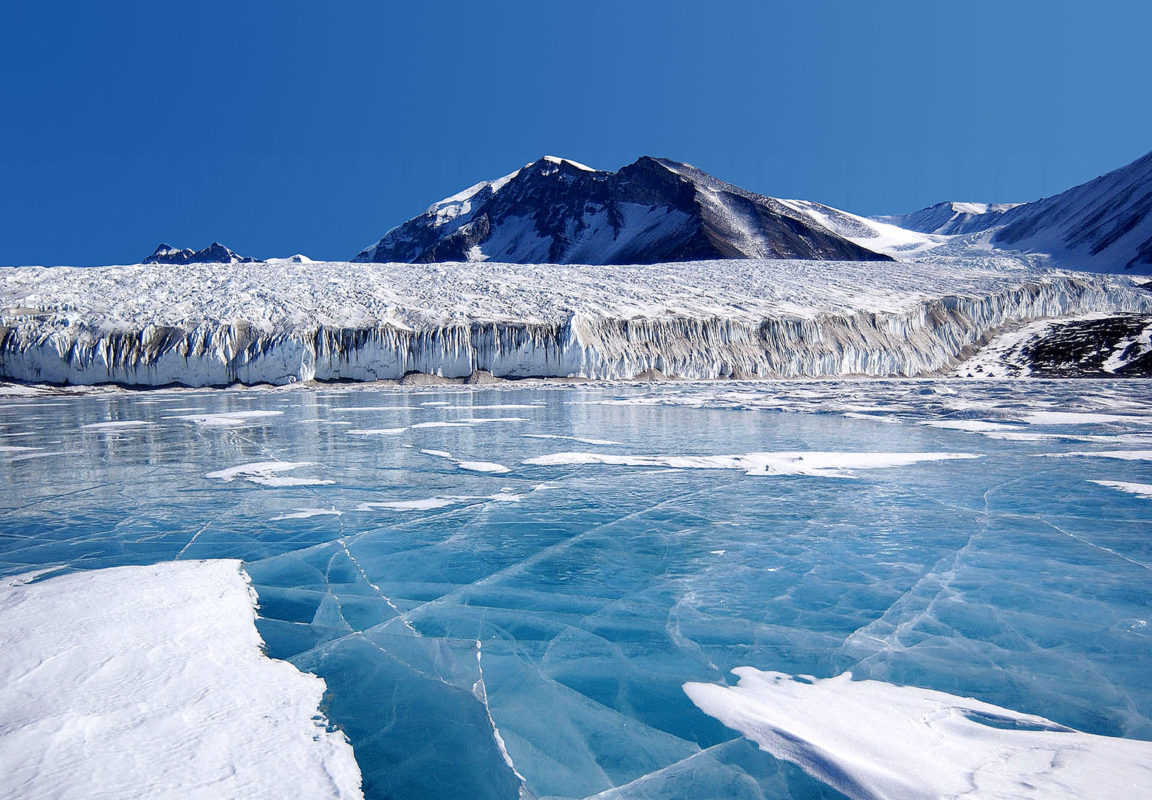 Asia
Often dubbed as the Venice of the East and the City of Lakes, Udaipur—one of India's most romantic cities—exudes the same enchanting vibe as Italy's Venice. With majestic palaces in lieu of grand canals and horse-drawn carriages replacing gondolas, the beautiful city of Udaipur is worth considering as the destination to pop the question. Whisk your darling away on a boat ride to Taj Lake Palace, the former summer abode of the royal dynasty during the 18th century that has now been converted into a premium luxury hotel that serves as one of Udaipur's greatest landmarks. Nestled in the middle of Lake Pichola, Lake Palace is a floating vision in white marble that creates a magical ambiance for those craving a proposal dripping in historical opulence and regal charm. The grandeur of the former palatial complex is still resonant today in its architecture and detailing, and one can expect to find all the amenities that the maharajas and maharanis once enjoyed. Orchestrate your grand gesture with an intimate dinner on Lake Palace's rooftop terrace at sunset, gazing at the splendor of the city pressed against the multi-colored hues of the drowning sun. Arrange for a live serenade of Indian flute musicians and the scattering of fragrant rose petals to inject a higher dose of romance into the evening. Polish off the night by organizing yourself on bended knee and asking your darling to be yours forever. And after that effusive three-letter response, watch a fireworks extravaganza set the sky ablaze as you both revel in the joy of the moment. This is your chance to pamper her with the royal treatment and turn her dream of being a princess into a reality. A word of caution: due to the intense heat wave that India experiences in the summer, it is best to avoid the period from May to September.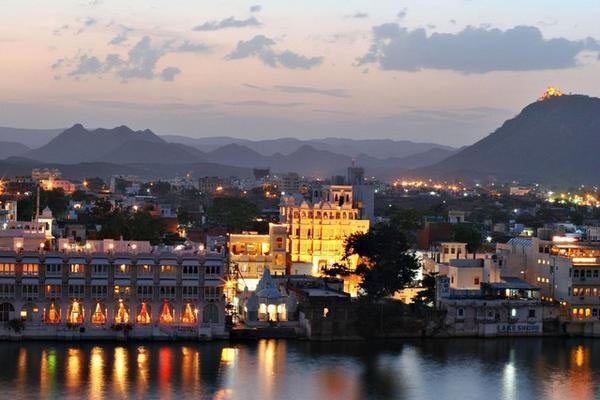 Australia
It is time to put the old adage, actions speak louder than words, to the test. Propose to your sweetheart underwater while scuba diving on the Great Barrier Reef in the middle of the Coral Sea off the coast of Queensland, Australia. Famed as one of the seven natural wonders of the world, the Great Barrier Reef is not only the iconic pride of Australia, but it is also the world's largest coral reef system that stretches over 1,600 miles (2,600 kilometers) and hosts a spectacular array of marine life. Do not worry if you or your partner do not have prior diving experience, as two- or three-day classroom courses, followed by two- or three-day liveaboard are available beforehand by reputable operators around the area. Hiring a reef tour guide from a local company (try Cairns Reef Tours) may facilitate the entire process, as they will be able to provide local knowledge that will help with the execution of the grand plan. If a more public proposal is on the agenda, taking a two-hour boat ride from the coastal town of Cairns to the Reef is the best option. But those envisioning a more intimate proposal away from everything and everyone should opt for secluded sandy cays, which are dotted throughout the Reef. Hire a helicopter or seaplane for a short scenic flight and you will find yourself sitting on your own personal shores with no one but your love. The pristine blue waters and its unrivalled beauty are sure to take both of your breaths away. Being underwater may make it rather difficult to verbally profess your desire to eternalize your undying love, but gazing deeply into her eyes and dazzling the ring before her will render words meaningless. A slight vertical nod will equip you with all you need to jumpstart your next adventure together—marriage. The idea may sound elaborate, but nothing should be too grand for the woman of your dreams.
Europe
Continental Europe is full of clichéd romantic destinations to pop the question, but think past the likes of Paris and Venice, and take your sweetheart's breath away on a beautiful yacht amidst the crystal blue Mediterranean waters of Crete, Greece. What can be more romantic than asking your leading lady to marry you while floating in the vastness of the sparkling Mediterranean Sea on your own luxury yacht and cruising to secluded bays, glitzy restaurants, ancient ruins, and beautiful beaches all in the same day to celebrate? Crete, located off the southern part of the Aegean Sea is the largest of the Greek islands and plays host to stunning sunsets, exquisite turquoise beaches, and Roman- and Turkish-inspired architecture. It is comprised of four individual prefectures, with the western town of Chania being the best in terms of beauty and ease of travel. Although it is known for its breathtaking seascape, a lesser-known gem of Crete is its fantastically vibrant and varied landscape that provides the perfect contrasting view with its rugged mountains and verdant coastal plains. Sail away with your sweetheart from the Chania harbor by renting a luxury yacht charter from one of Crete's many operators (try Cretan Yachts) and you will have all the ingredients for the most perfect proposal, as most luxury yachts are replete with a wide array of Cretan culinary delights, proposal essentials like champagne and chocolate, and mindful crewmembers that value your privacy and can help execute all the minor details of your plan.  All you need to do is kneel with a rose and ring before your beloved, and that timeless gesture of love will mark the beginning of the rest of your lives together. And even as daylight segues into dusk, she will still be glowing like a Greek goddess.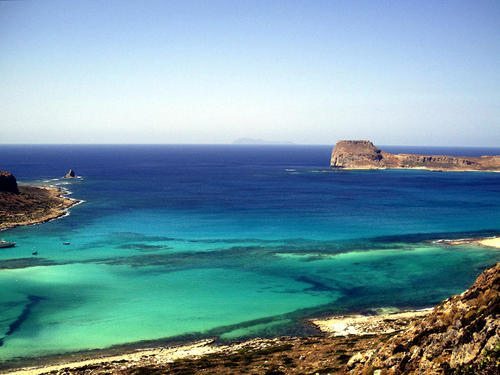 North America
Expressing your love in the majestic blue skies is an unparalleled experience in itself. Head over to Banff National Park—a natural treasure of Canada that is sprawled over 6,641 square kilometers—in Alberta, Canada for a heli-hiking tour (try Banff Travel) that combines the best of both worlds. Start off with a helicopter ride that overlooks the gorgeous mountain peaks, glistening glaciers, and emerald waters of Lake Louise, and end with an exhilarating hike through the magnificent wilderness of the Canadian Rockies. Both group and private tours are available, depending on your budget. Throughout the many hours of your experience, there will be many spectacular panoramas, on land and in the air, that will create an enchanting stage for your proposal, but opt for a proposal in the skies during your helicopter ride. The stunning aerial views of the scenic alpine beauty of the Rockies will evoke an overwhelming sense of romance that will make it close to impossible for your sweetheart to say anything but "Yes!" She may not be able to say even that, as the boldness of your proposal will leave her speechless! Watch the sun slowly illuminate the skies as you hover gently past a carefully-planned 'Will you marry me?' banner on the ground, or opt for the classic route, and get down on one knee during your scenic flight. In a matter of seconds, she will turn into your fiancé! Celebrate your new status as you two engage in a picturesque hiking adventure through the lush alpine meadows and ridges and embark on your "happily ever after."  It is almost guaranteed that with the sweeping vistas and unrivaled mountain scenery, you will have created the proposal of her dreams.
South America
The use of water as a prop is likely to make a cool wedding proposal. Consider the cascading waters of Iguazú Falls as your destination of romance. Straddling Brazil and Argentina and famed as a UNESCO World Heritage site, Iguazú Falls are one of nature's most spectacular waterfall shows. The falls can be reached from both countries—Puerto Iguazú in Argentina and Foz do Iguaçu in Brazil—and are accessible by various modes of transportation—bus, by foot, taxi, boat, train, and helicopter, though not all methods are available on both sides. While the Argentinian side boasts wider views of the falls at ground level, the Brazilian side offers a helicopter ride to capture aerial views of the falls from the skies. Both countries offer walking trails down to the mouth of the canyon (Devil's Throat), where you can discover the most perfect vantage point and fully soak in the splendor of one of South America's most magnificent natural wonders. The tranquility of the 360° panorama of waterfalls will ease you into your grand moment, allowing you to ask her hand in marriage without a worry or tremble. The heart-stopping, spine-tingling beauty of the falls and prismatic rainbows will surely melt her heart. With a rich array of biodiversity and endless scenic vistas, it will be easy to find ways to celebrate your moment. Trek into the tropical rain forest encompassing the waterfall to gaze at the luxuriant tropical vegetation and wild animals such as monkeys, toucans, and jaguars, or simply set up an intimate picnic and let the dazzling sunset captivate your love-struck hearts. The exoticism of the locale and grandeur of gesture is likely to indelibly etch the proposal into the depths of her memory and heighten the romance quotient in your relationship.