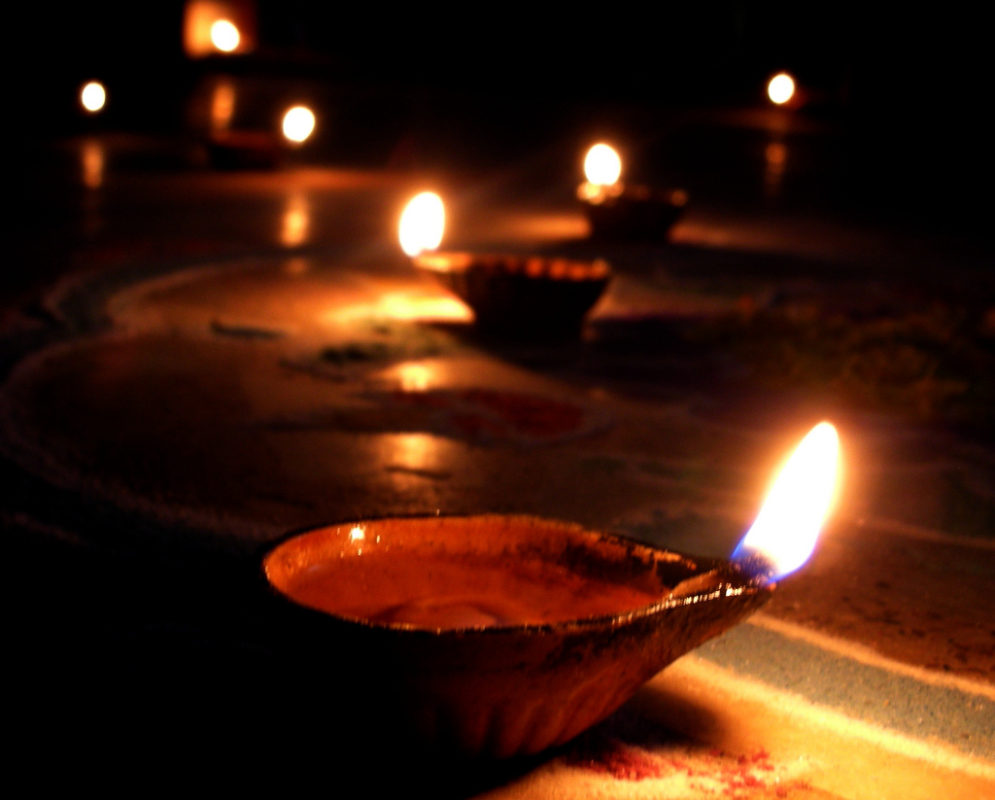 What: Diwali, or Deepavali literally means "festival of lights." It is the biggest celebrated holiday for Hinduism, Sikhism, and Jainism. It's a 5-day festival that usually falls during October/November, marking autumn as the festive season.
Modern practice has been defined by a religious prayer followed by parties, card-playing, dressing up, a Thanksgiving-style feast, intensive house cleaning, the distribution of sweets and gifts to family and friends, the lighting of firecrackers and candles, fireworks, and spending time with family and friends.
The date varies every year, as it's according to the Hindu calendar.
Each of the 5 days hold a different significance.
Diwali is usually the celebration on the 3rd day of the festival.
Diwali is an official holiday in India, Nepal, Sri Lanka, Myanmar, Mauritius, Guyana, Trinidad & Tobago, Suriname, Malaysia, Singapore, and Fiji.
Lights are left on all night to welcome the Goddess Lakshmi (Hindu Goddess responsible for prosperity).
When: November 13, 2012
Where: All over India, and a few other countries in the region with large Hindu/Sikh/Jain populations
Who: Anyone and everyone!
Why: Diwali celebrates the triumph of good over evil, and knowledge over ignorance, as depicted in Indian mythology. The story behind the festival and the accompanying celebrations vary across the country.
Check out other monthly festival highlights: August (La Tomatina), September (Oktoberfest), and October (Halloween).