At the request of one of my subscribers, I've decided to post the recipe for the age-old American favorite, rice krispies treats. My version veers slightly on the healthier side, so it's not as gooey and rich as some may like. Temper the ingredients to cater to your taste buds. You can also create many different variations…with nutella, with chocolate chips, with Oreos, with peanut butter…oh, the possibilities are endless.
Ingredients:
3 tablespoons of margarine (or butter, if you want)
1 package (10 oz.) regular marshmallows / 4 cups miniature marshmallows / 1 jar (7 oz.) marshmallow crème
6 cups Kellogg's Rice Krispies cereal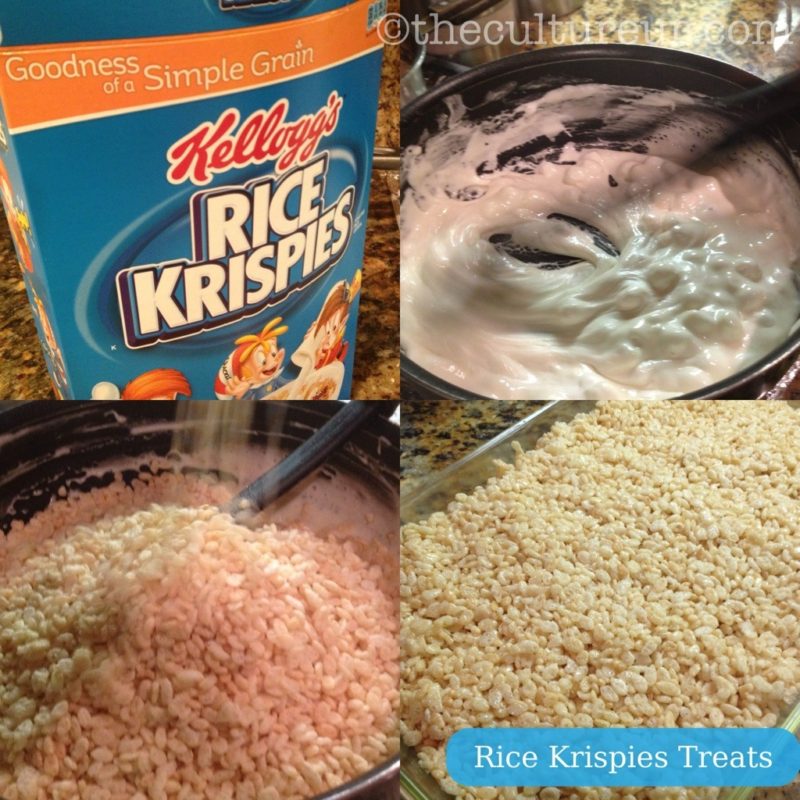 Directions:
1. In a large saucepan, melt margarine/butter over low heat. Add marshmallows and stir until completely melted. Remove from heat.
2. Add Kellogg's Rice Krispies cereal. Stir until well-coated.
3. Using buttered spatula or wax paper, evenly press mixture into a 13 x 9 x 2-inch pan coated with cooking spray.
4. Let it cool. Cut into 2-inch squares.
A few tips:
-One of the drawbacks of using margarine: it hardens a lot quicker than butter, so it's best to consume it that day.
-Use fresh marshmallows.
-Make sure to stir the margarine/butter and marshmallows over low heat.