February 12, 1809.
In celebration of what would have been Abraham Lincoln's 204th birthday, I've gathered my top 5 favorite movies that channel my inner history and film buffs and that depict the raw realities–the devastation, the glory, the politics–of the Civil War in a profound and provocative manner. All five films are rich in historical detail and provide a healthy dose of entertainment that had me glued to the screen in their entirety (each film is about 3-4 hours).
The Civil War is one of my favorite periods of history, and I strongly believe it's impossible to understand the United States without understanding the Civil War. As one of the turning points in our history, the Civil War fueled subsequent civil rights movements and discussions on race, liberties, and freedom. With such a profound effect on American society and politics in general, it's hardly surprising that so many films choose this period as their backdop.
1) Lincoln
This might be Steven Spielberg's greatest contribution to Hollywood since Schindler's List. His rendition of the softly spoken, long winded, devilishly funny Honest Abe, anchored by the cinematic god that is Daniel Day-Lewis, is unbelievably compelling. The acting is simply phenomenal and Daniel Day-Lewis' resemblance to Abraham Lincoln is uncanny. He's already bagged awards at the Golden Globes, SAG Awards, BAFTAs, and am sure he'll be a clear favorite at the upcoming Oscars as well.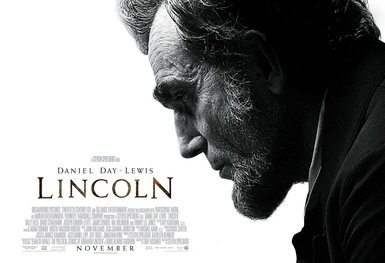 2) Gone With the Wind
I first read this book and watched the movie in 8th grade, and absolutely fell in love with it. And 15 years later, this still tops my list of all-time favorites. Any film that can run 3 hours and 42 minutes without failing to hold my interest, is an achievement in itself. With a full-bodied and old-fashioned narrative about the South, Gone With the Wind delivers melodrama, history, and romance in a stimulating manner that we can still appreciate, almost 75 years later. They just don't make 'em like they used to.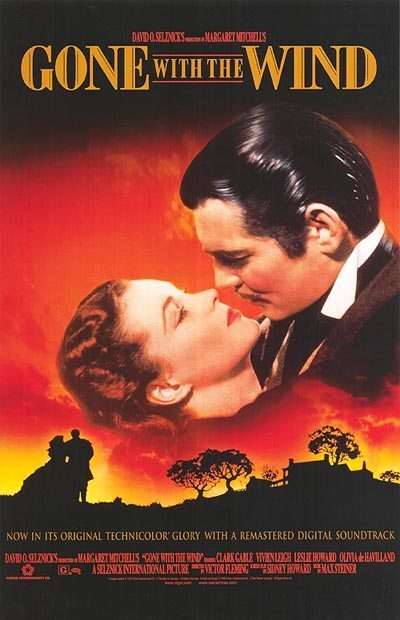 3) Gettysburg
Like any good historical film, Gettysburg immerses us in the sounds and sights and the passions and prejudices of one of the most talked-about battles in the history of the United States. The visual chronology of Gettysburg over the three days is beautifully depicted through the eyes of the soldiers. The realistic battle scenes and its dramatic intensity reel you in at first sight. If for nothing else, watch it for Jeff Daniels' excellent portrayal of Colonel Joshua Lawrence.
4) Glory
In its broad strokes, Glory delivers a stirring and long overdue tribute to the group of previously unsung black heroes, with its superb cinematography and incredible all-star cast. This has to be one of the finest movies made about the Civil War. The incredibly rich, chilling details are played out in an eloquent, admirable manner.
5) The Good, the Bad and the Ugly
This is one of Sergio Leone's epic masterpieces. While it's part of his Spaghetti Western Trilogy, the film stands on its own and fuses the genres of action, drama, and even some comic relief in a masterfully creative way. Throughout the film, a series of harrowing glimpses of carnage are portrayed, from the depiction of life in a Union prison camp to the last puff on a cigar by a dying soldier.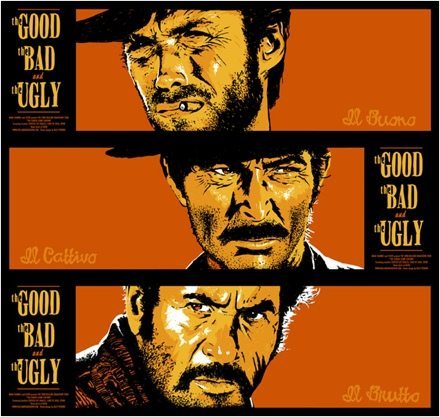 *Another film, though not a favorite, that deserves a mention when talking about the Civil War era is Birth of a Nation. This silent film is often referred to as the "father of film," with its 3-hour portrayal of gut-wrenching scenes from the Civil War and Reconstruction saga. I saw this film in my college Race and Ethnicity in the U.S. class and couldn't help squirming in my chair the entire time.