Washington D.C. is a city of Southern efficiency and Northern charm.
In a few words, John F. Kennedy aptly and succinctly sums up this world-class cultural, political, and historical capital city.
Create your own experience, but take note of the following DOs and DON'Ts in Washington, D.C. to maximize your stay.
DOs
1) Learn how to *properly* ride the Metro.
With horrendous traffic and limited parking options, don't bother driving or taking cabs; instead, use public transportation and your own two feet to roam the city. But be warned that there IS a proper way to ride public transportation, particularly the Metro. Being relatively new, the Metro is quite clean, air-conditioned, and Internet-friendly (at the stations and overground). Don't eat or drink on the Metro, as it is against the law and you can be fined for it. Don't be guilty of door mongering, and head to the center of the car, to keep the flow of passengers moving. And most importantly, when using escalators, follow the cardinal rule: walk on the LEFT and stand on the RIGHT. And this is not a suggestion; it's serious business for which you will be yelled at, if you block the way for hurried commuters. Other things to take note of are: 1) purchase a reusable SmarTrip card instead of using paper fare cards because each trip costs you $1 less (you can buy them online beforehand); and 2) you don't have to wait for the turnstile to close behind someone to touch your SmarTrip card, which is especially helpful during busy peak periods.
2) Make reservations months ahead of time for certain landmarks.
For tours such as the White House and Capitol Building, don't expect to just show up at both landmarks and be taken in. U.S. citizens should contact their Congresspeople at least 2 months in advance to secure tour bookings. It's never guaranteed, but the earlier you make the request, the higher your chances of getting in. For non-U.S. citizens, contact your local embassies.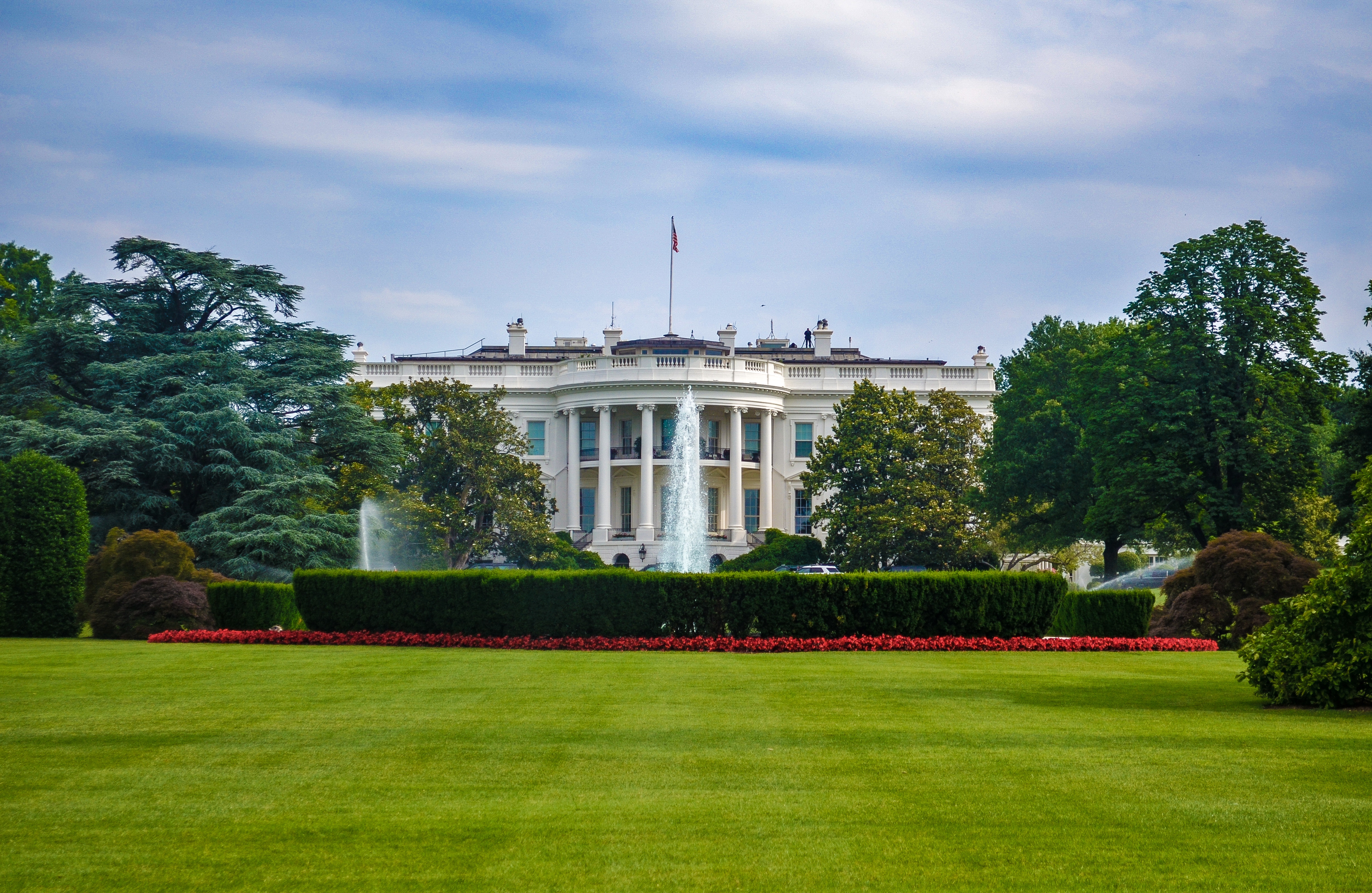 3) Fly into Reagan National Airport (DCA).
Reagan (many locals still call it "National") is the closest airport to the city by far, and the only one that's accessible by Metro. Catch a blue or yellow line train, and you'll be in the heart of the city in moments. BWI and IAD are in Baltimore, Maryland and Sterling, Virginia, respectively. They're not terribly far, but if you're staying in the city, it's much more convenient to fly into DCA.
4) Know the distinction between Washington and DC.
I'm not referring to the difference between Washington State and the District of Columbia. But rather, as many locals will tell you, there is a nuanced distinction between the two terms, although they are often used interchangeably by out-of-towners. "Washington" generally means what many know as "official" Washington or "federal" Washington – those who work and play in national/international politics and on Capitol Hill and its many adjoining areas. DC, on the other hand, is a vibrant city made up of neighborhoods, where people live and go to school, where restaurants and pubs buzz, where cabs are hailed, and where tourism is booming. No politics. No power plays.
5) Pay homage to African-American history. 
Washington D.C. earned its nickname, Chocolate City for good reason. African Americans have been a significant part of DC's civic life and identity since the city was first declared the new national capital in 1791. Dotted throughout the city are heaps of historical landmarks that offer deeper insight into the years of struggle the community has faced for equality. You can stand in the footsteps of great abolitionist Frederick Douglass at Cedar Hill, his renovated former home and enjoy beautiful aerial views of the city. Or you can spend an inspiring moment at Freedom Plaza across the street from the Willard InterContinental, where Dr. Martin Luther King, Jr. wrote his famous I Have a Dream speech. A few more places to check out are the African American Heritage Trail, Bohemian Caverns, and the African American Civil War Memorial.
---
DON'Ts
1) Don't visit during summer or winter; opt for fall or spring.
In the fall, D.C. trades its famous greenery for the vibrancy of fall foliage, and the steady stream of tourists starts to taper off. In the winter, the weather is as unpredictable as can be: bitter cold one day, an ice storm the next, followed by a few days of sun and higher temperatures, leaving you to pack for all possibilities. In the spring, starting around mid-April, the cherry blossoms are in full bloom and offer the perfect, colorful backdrops for your photos. People are out and about at outdoor cafes, picnicking along the Georgetown waterfront, and reading in the beautiful gardens. In the summer, especially around July and August, the entire city turns into a sauna, and the heat and humidity quickly takes its toll on you and your desire to explore around. In August, particularly, when Congress is not in session, the city completely empties out, pretty much leaving troves of sweaty tourists behind.
2) Don't blindly go into the city without any insight into the city's basic design and street naming system. 
Crediting much of the city's unique grid pattern to Parisian architect Pierre L'Infant, D.C. is one of the easiest cities to navigate once you're aware of how it's systemically designed and named. It is comprised of a rectilinear grid with a set of transverse diagonal avenues that frequently intersect in circles or squares. Believing that the structure of the government should inform the structure of the city, L'Enfant centered the city around the Capitol, from which axes shoot off and divide the city into quadrants. The axes also provide the basis for the full ingenuity of the naming and numbering systems. Lettered streets increase alphabetically as they increase in distance both north and south of the Mall and East Capitol Street. Numbered streets increase in number as they increase in distance both east and west of North and South Capitol Streets.
3) Don't try to see the entire city in one day; it's impossible. 
Though you should prioritize the attractions and landmarks, don't forget to take advantage of the free museums such as the Smithsonian Institution complex, the National Portrait Gallery, and the Natural History Museum, all of which are clustered around in the National Mall vicinity.  To maximize your time even further, avoid visiting popular sites in the afternoon due to the heavy crowds. Instead, head to attractions like Union Station and the National Gallery of Art in the morning because they don't get packed until noon. Also, opt to tour the national monuments after dark as many remain open 24 hours/day. If you're visiting Washington in the summer months, take advantage of the Smithsonian's extended hours. From May through September, four Smithsonian museums remain open into the evening to accommodate the swell of tourists.
4) Don't fret about a particular "dress code," but when in doubt, take a business casual approach.
Of course, there isn't any official dress code, but the conservative political nature of the city finds its inhabitants veering slightly towards the dressier side. Think classic with a touch of prep and you'll blend right in. Winter attire is generally dressier as it is, but the summer attire is where you might opt for collared shirts, khakis, etc. By all means, be comfortable, but ditch the super short shorts, halter tops, ripped shorts, etc.
5) Don't neglect the intellectual side of the city.
DC is home to world-class education institutions such as Georgetown University, so explore the campus and its beautiful architecture, attend public lectures, and/or engage with some of the brightest intellectual minds out there. There are countless universities throughout the city that offer many services to the public including inspirational/informative talks and concerts. You can also head to the U.S. Supreme Court (at select times) for special access to argument sessions and court hearings.