Location: Downtown Walla Walla, Washington
Rooms: 133 rooms and suites
Insider Tip: Check out the daily evening refreshments in the lobby — the hot chocolate and cookies were delicious!
PROS
-Both check-in and check-out were a breeze. I'm not a happy camper if I have to wait to check-in/check-out.
-A buffet breakfast was included. I appreciated the healthy to-go options — with so many wineries in the area, there's not a minute to lose!
-Thank you for the very fitting and thoughtful welcome amenity — a local bottle of wine!
-Water is complimentary — can't believe some hotels don't get something as simple as this.
-The location is perfect — nestled in the very heart of Downtown, next to tons of restaurants, bars, parks, etc.
-The room was very spacious and comfortable — I stayed in the Luxury Tower Suite.
-I had a city view from my room — it looked out into other buildings in Downtown.
-The lovely curtains weren't solely for show and managed to perfectly block out the morning sunlight, making it easier for me to sleep in — a MUST on vacation.
-The service was wonderful — attentive, hospitable, and warm. From the front desk to the housekeeping staff to the concierge, the service was fantastic.
-Loved the understated color palette with pops of color in the room.
-The bedding was as luxurious as can be, with a surfeit of fluffy pillows and the cloud-like down comforter.
-The bathtub was separate from its shower.
-The hotel works with a local licensed massage therapist who does in-room calls, so if you're too lazy to get dressed for the spa, this is the perfect answer! Her name is Deborah Riley and she can be reached directly at http://www.massagetherapywallawalla.com or thespatravelers@gmail.com. I had a 60-minute deep-tissue massage, but she offers a wide range of services such as red wine wraps and couples massages.
-The toiletries were from the British brand, Gilchrist & Soames — always a pleasure!
-There's daily fresh refreshments in the lobby in the evening.
-WiFi is complimentary — yes!
-There's an award-winning restaurant in the lobby, The Marc — it wasn't a favorite, but the service and range of options were superb.
-The front manager was willing to accommodate practically every request of mine, even if it was not generally offered. One of the nights when the temperatures had dropped significantly, I needed to get to the restaurant, and it was too cold to walk, even though it wasn't very far. And with no Uber/limited taxi service/no hotel house car, the front manager offered to drive me to my destination. Wonderful service, indeed. It's the can-do attitudes of staff members that make the stay truly memorable.
-Room service was very quick and efficient.
-Lots of outlets near the bed — perfect for digital travelers.
-There's lots of magazines to choose from.
CONS
-There was no pre-arrival correspondence to find out more about my preferences and likes/dislikes.
-There was no social media activity before, during, or after. This is a lost opportunity to connect with guests for any hotel brand.
-The bathroom, in general, was outdated in its decor and fixtures.
-There is no house car for guest use.
-The hair dryer was nonfunctional and merely made noise.
-The lobby looks outdated and is in need of renovation. The chandeliers were beautiful, but the lighting and carpeted floor made the lobby feel drab and antiquated.
-Turn-down service was disappointingly ordinary. Given that it's a wine-themed destination, there's a lot they can use to their advantage and a little extra something out of the ordinary would have been a great touch.
Duration: 2 nights, November 18-20, 2016
BOTTOM LINE: Walla Walla is an experiential luxury traveler's dream and a wine lover's paradise, and fortunately, it is still relatively off the mainstream radar for tourists. But this also means that luxury hotels are few and far between (that's changing from what I hear!). Opened in 1928, the Marcus Whitman Hotel is a landmark hotel and one of the few luxury hotels in the area. Given its long history, the decor, furniture, and lighting of the hotel impart an antiquated vibe, but what the hotel lacks in its look and feel, it more than makes up for with its gracious service, helpful, can-do attitudes of the staff, and central location. While it did not emerge as one of my favorite properties, I had a memorable stay, largely due to the fantastic service at the hotel. However, one aspect I would highly recommend that the hotel pay more attention to is its social media presence to bolster its profile with prospective, current, and past guests.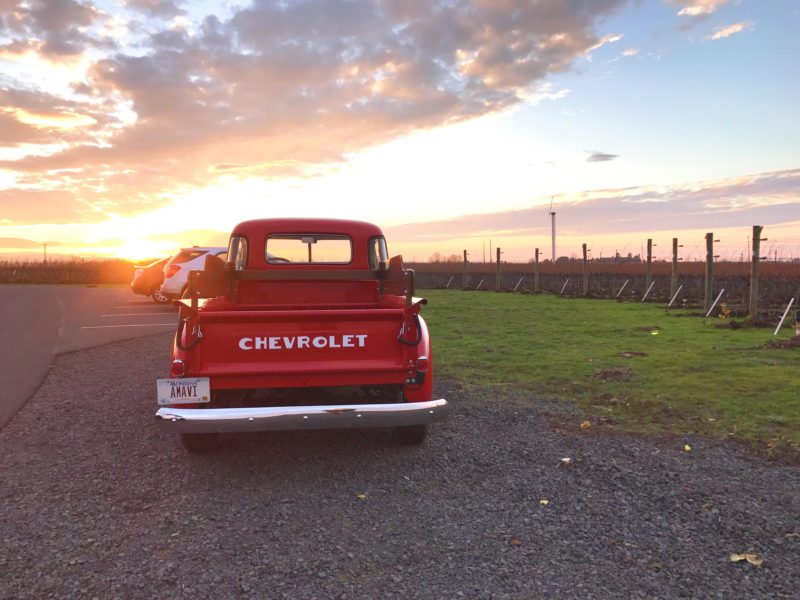 ---
*Disclosure: My stay was hosted by
Visit Walla Walla
, but views are my own and accurately reflect my stay. **My policy: there will always be full disclosure about whether my stay was hosted by the hotel or paid for with my own money. And even if the hotel decides to offer complimentary services, my review will never be swayed one way or the other. After all, if my experience was sub-par, and I continue to falsely rave about their services, no one will benefit–not me, not you, not the hotel (they'll never improve!). So, trust that you'll receive 100% truth in every review.