Authentic. Unpretentious. Fresh. Non-saucy. No California rolls.
I'm a sushi purist. I love a good fusion restaurant, but when it comes to sushi: the simpler, the better. I find that sushi nirvana happens when there's a perfect marriage of art and science.
Some of the factors that I consider when evaluating a restaurant are: TEMPERATURE. TASTE. TEXTURE. In particular,
» Both the texture and temperature of the rice and fish;
» The freshness and plumpness of the fish;
» The rice to fish ratio;
» The harmony of flavors from the rice and fish;
» The level of vinegariness of the rice.
So if you're looking for the snazzy rolls instead of straight-up nigiri and sashimi, this guide is not for you. This guide also doesn't include other delicious Japanese staples such as ramen and gyoza; it's strictly and simply sushi.
I moved to Seattle from Los Angeles (a city that houses some of the most amazing sushi I've ever had…Sugarfish, anyone?) and I thought that a city known for its abundant seafood must have a thriving sushi scene. A few years later, I can't say I'm super impressed with the sushi circuit in the Emerald City. With that said, while I've had my share of misses, I've found a few relative hits that I do return to when my sushi cravings kick in. I hate to stand in line for restaurants. Period. But for good sushi, I'll camp out for hours — no problem.
I'm also incredibly weary of establishments that try to incorporate other Asian cuisines on the menu — that reeks of a sushi nightmare to me. Similarly, I'm also skeptical of being served great sushi in places that have whole sections devoted to crazy rolls. It's not always a deal-breaker but it does warn my palate to keep expectations low.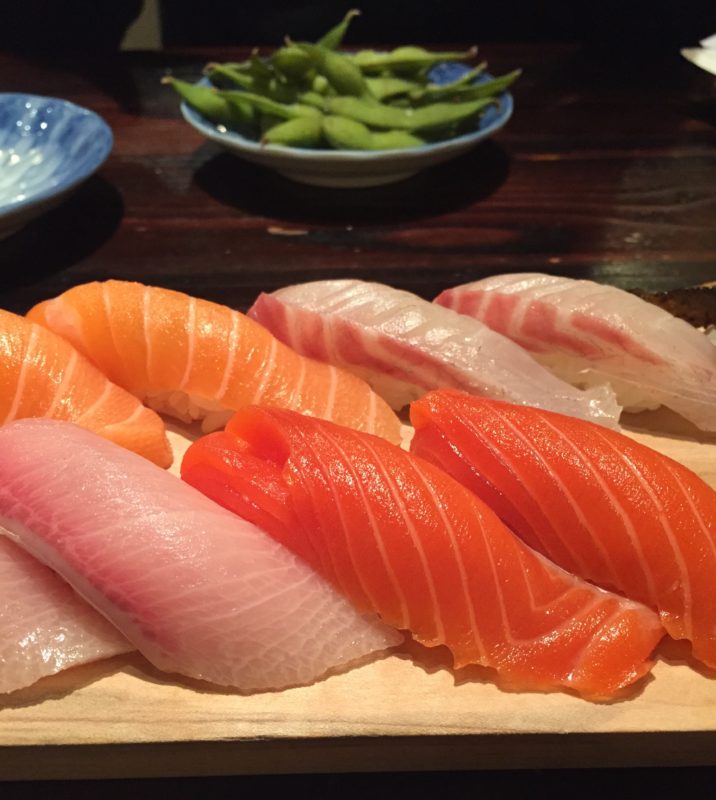 1) TSUKUSHINBO
Nestled in the small pocket of Japantown in the International District, and with no website and no sign on the door (or anywhere for that matter), Tsukishinbo caters to sushi purists in Seattle. It's minimalist, unpretentious, and small.
You know the food is good when there are more menus in Japanese than in English. You also know the food can be trusted when it's cooked, prepared, and served by people who speak Japanese as a primary or secondary language. This is a family-run business so not only do you see the same smiling faces every time you go, you also get great service. The fish is fresh, the menu changes regularly, and there are certain secret specials throughout the week that only regulars know about. I had to wait for an hour the first time I went, but I've since learned my lesson and will always make reservations. At least a week in advance, if possible.
An insider tip: on Fridays (and only Fridays), during the lunch hours, they dish up their famously good and infamously in-demand ramen. Considering that it takes them four days to make their richly flavored broth, the spot only serves a couple dozen bowls, so you have to get it while it's hot, or you don't get it. Until next week. Maybe.
2) MANEKI
Maneki is a landmark Japanese restaurant dating back to 1904 with tatami rooms, a bar, and classic fare including sushi in the heart of Japantown in the International District. It has a full Japanese menu with udon, tempura, etc., but I usually go for the nigiri and sashimi. Though the gyoza and garlic tempura were pretty fantastic. As the first sushi bar that was opened in Seattle, Maneki served the Japanese community for years with its many theatrical plays, weddings, and funerals.
An insider tip: You definitely want to make reservations, but in case, you're there last minute, there's still possibility to grab a seat at the bar — there's a pretty quick turnover.
3) SUSHI KASHIBA
After opening in December 2015, Sushi Kashiba quickly became the reigning champion of the sushi scene in Seattle. It's the namesake restaurant of Chef Shiro Kashiba, a protégé of the world-famous sushi maestro, Jiro (of Jiro Dreams of Sushi). He formerly owned Shiro's in Seattle, which was known as the best in the city, but ever since it was sold to new management, the quality has dwindled considerably.
Located in Pike Place Market with seaside views, Sushi Kashiba has become a hot spot in the city, attracting a well-heeled crowd and catering to those who appreciate the fine distinctive flavors of nigiri and sashimi. I'd highly recommend reservations, especially on the weekends — it's always packed!
An insider tip: sit at the bar, get the Omakase, and try the Geoduck (pronounced "gooey-duck") — a type of clam native to the Pacific Northwest waters.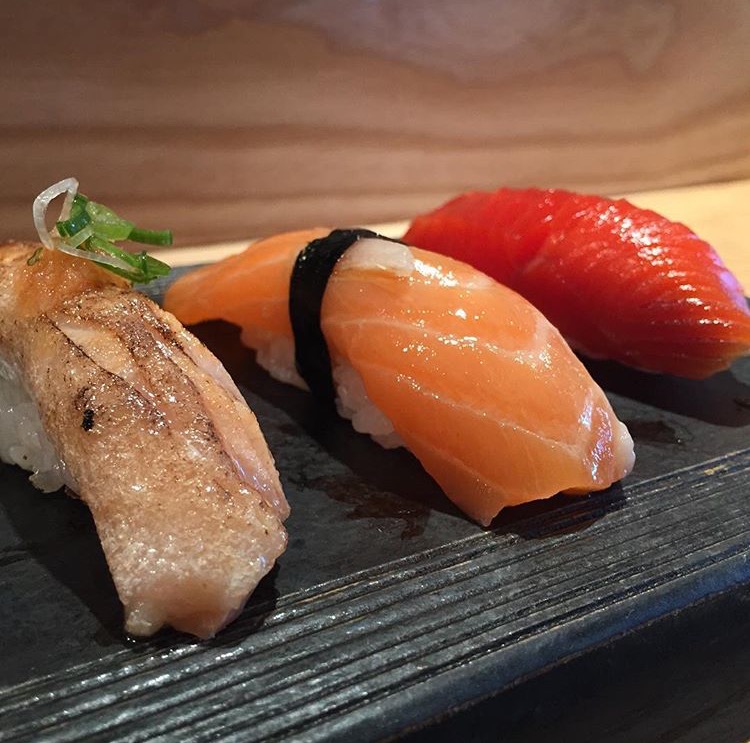 *This guide is in no way meant to be authentically Japanese. These are attributes I've picked up personally from my decade of raw fish consumption.
**I've tried Wataru, Kisaku, Japonessa, Momiji, Shiro's, Umi, Nishino, Sushi Kappo Tamura, and many more.