Berlin boasts a dining scene that is vibrant, diverse, innovative, and fiercely competitive. The German capital offers much more than just sausages, sauerkraut, and beer, as some may think. Berlin is in a constant state of change, and today, it has become a melting pot of cultures and culinary delights, a place where East meets West and where ancient recipes fuse with modern flavors. The result is high-quality food coupled with very reasonable prices, allowing you to indulge without thinking twice about your budget. Embark on a culinary tour through Berlin's many developing districts and expect to sample a rich tapestry of flavors and ingredients, both authentic and experimental, from all corners of the globe, from Afghanistan to Zimbabwe, and everywhere in between.
American: Walk into Barcomi's Deli, a beautiful, quaint café tucked away in a courtyard on Sophienstrasse to be rewarded with a wide array of American specialties. It's a little difficult to find, but so worth it! It has the best New York Cheesecake in Berlin, and the best part – you can choose from classic, blueberry, lemon, chocolate, or cherry! You can also find a wide assortment of New York bagels, hearty soups, and American-style deli sandwiches. Try the Tuna Melt or Club Sandwich for the real deal.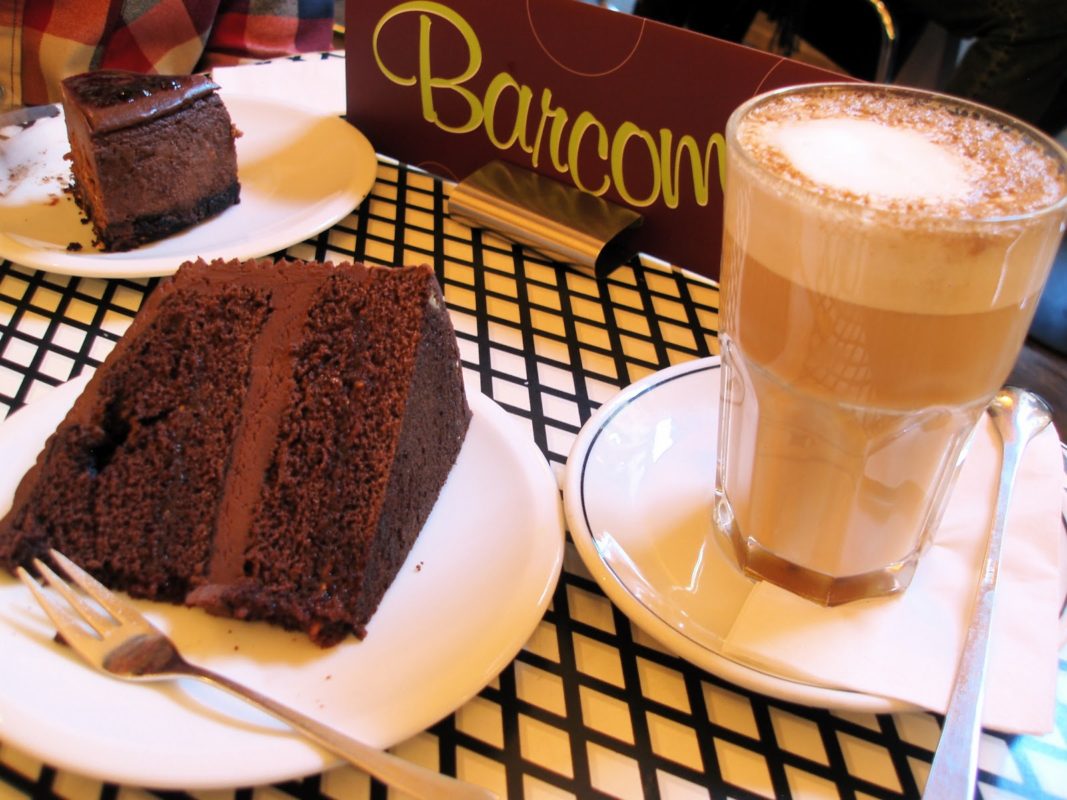 Austrian: Contrary to popular belief, the Austrian and German cuisines are similar, but not identical. Though now incorporated into the German cuisine, schnitzel—a seasoned and garnished veal cutlet—is one of the most common Austrian dishes, and one visit to Ottenthal will easily reveal why the Germans decided to adopt it. And because a meal isn't complete without something sweet, head over to Augustiner and sample Berlin's premier apfelstrudel—a delectable Viennese dessert that consists of a cinnamon-spiced apple filling encrusted in layers of flaky pastry pieces and topped with creamy vanilla sauce—sehr lecker (so tasty)!
Continental: Wine and dine at Mandala Hotel's five-star restaurant, Facil and watch your senses come alive as Michelin-starred chef, Michael Kempf works his culinary magic. His menus change regularly, and dishes like his terrine of vegetables with cod and basil ice cream and bison steak with chanterelles and apricots are not only edgy and innovative, but also amazingly delicious.
Chinese: Good Friends has a long history of being one of the best Chinese restaurants in Berlin. The owners are from Malaysia, so naturally the food is infused with some Malaysian Chinese culinary tones. Sample the Dim Sum platter, and you'll find yourself endlessly raving about it.
Ethiopian: The Ethiopian cuisine is a favorite amongst vegetarians and carnivores alike. Head into the lively Schöneberg area and give Bejte a try for an Ethiopian meal that is bursting with flavor and authenticity. A strong cup of Ethiopian coffee will complement your meal perfectly.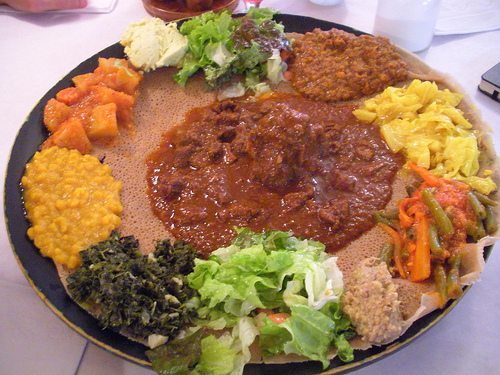 Eritrean: Due to a large influx of African immigrants in Berlin, you can now get a true taste of African hospitality at Massai, an exotically-decorated restaurant in Prenzlauer Berg serving the diverse flavors of the African continent. While their focus is on the Eritrean cuisine, you can find a varied array of dishes from other corners of Africa as well. Great vegetarian options are available.
French: Look no further than Borchardt for an evening of gourmet extravagance—a fusion of the French cuisine with German flavors. The foie gras, and just about every other dish will have the power to elicit gasps of delight from French food aficionados.
German: The best German restaurant in the German capital, you say? Sprawled on the ground floor of the Sofitel Hotel in the posh Gendarmenmarkt area, Aigner carries on the legacy of German cooking with style. Reward yourself with the restaurant's signature dish—Tafelspitz, boiled beef with horseradish. Polish off your meal with a glass of German Riesling and you will feel like a true native—prost! If you're in the mood for a more low-budget German meal, sample a currywurst or bratwurst at the famous Curry 36 in Kreuzberg.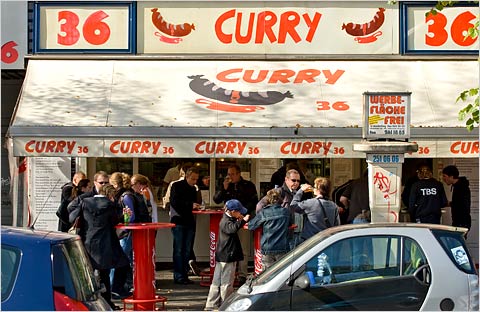 Indian: Yogi is a cozy Indian restaurant on Rochstraße in Mitte and offers a wide selection of Indian dishes. Owned and operated by an Indian family, authenticity is sure to be expected and appreciated. Though some dishes are not as spicy as they are intended to be, you can ask the waiter to adjust the spice levels to your palate. Try the mango chicken curry for a burst of Indian flavor.
Italian: Oliva exudes rustic Italian charm from the moment you walk in. An Italian-speaking waiter greets you at the door and welcomes you with the warmest smile, staying true to real Italian hospitality. Nestled in the heart of Mitte on Rosenthaler Straße, you don't want to miss the delicious wood-fired oven pizzas – the best in Berlin!
Jamaican:  A Jamaican and European culinary fusion restaurant, Rosa Caleta simply oozes with novelty and as you consume each bite, you can taste the love and passion with which it is prepared. For a tantalizing experience for your taste buds, try out the Guava Jerk Chicken!
Japanese: Good, fresh sushi is a rare commodity in Berlin. But don't miss Sasaya on Lychener Straße for an impressive array of fresh fish and impeccably prepared vegetables. Their focused menu and subdued décor has minimalism and authenticity written all over it. And for the best udon, pay a visit to Susuru on Rosa Luxembourg Straße.
Mexican: Maria Bonita's is a really small Mexican bistro showcasing the true flavors of Mexico—oh, what a find! It is extremely difficult, close to impossible to find quality Mexican food in Germany. A friend recommended this place to me and with a healthy dose of skepticism, I tried it and was more than pleasantly surprised! Try the freshly-made guacamole or scrumptious Enchiladas Suizas or if you're feeling really bold, sample the fiery Habanero salsa, and you will be running to the nearest water fountain! You will never again be able to say that you can't find spicy food in Germany.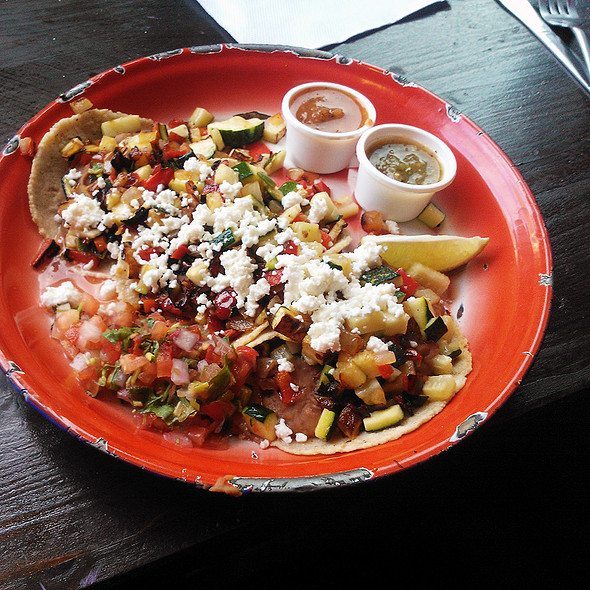 Moroccan: The colorful, aromatic flavors of North Africa can be found in abundance throughout Berlin, however, the best restaurant I have found is Kasbah, nestled in the heart of Mitte on Gipsstraße. You may smell the rich, exotic flavors of Moroccan cooking before you even walk in. Pair the classic Moussaka with a glass of Moroccan red wine–salut!
Spanish: Treat yourself to a 12- or 16-course Spanish/Asian fusion tapas meal at Dos Palillos. You can expect nothing but culinary excellence. The chef uses only the finest and freshest ingredients to prepare his masterpieces. Every dish oozes with novelty and is cooked to perfection. You will love the large grilled oyster with sake, squid wok with vegetables and coriander seeds, vegetable kimchi with jellyfish, and everything else! The philosophy behind the restaurant is to combine the gastronomic cultures of Spain and Asia and invent a new style of tapas. I recommend an evening meal for the full-fledged experience and vibrant ambiance. [Palillo is the Spanish word for both chopstick (utensil used for Asian food) and toothpick (utensil used for tapas in Spain.)]
Thai: The flavor-bursting Thai cuisine is one that Germans can do with relative ease. Try Thai Inside on Dirksenstraße. My favorite is the Phad Thai with chicken or shrimp. Don't be shy to ask your waiter to make your dish spicier; it's the only way to experience a full-fledged sensory overload as the Thais like it. 
Turkish: A trip to Berlin is incomplete without a Turkish meal. Of course, you can head down to any small hole-in-the-wall joint in the Kreuzberg district for an authentic Turkish meal, but for a slightly upscale restaurant, try Hasir, a chain of restaurants dotted throughout the city. Round up your Turkish experience with an authentic dessert like Krem Karamel.
Vegetarian: Tucked away in a winding back alley of Berlin, Cookies Cream is a high-end gourmet vegetarian restaurant with a glamorous, trendy ambiance. The portions are smaller and the prices are higher, but the food is impeccably prepared. You choose one item each from the appetizers, main course, and desserts at the beginning, which are then served to you at timely intervals. The food is so delicious and innovative that it might even tempt carnivores to cross over.
Vietnamese: Monsieur Vuong is an institution in Berlin. It's on every "best of" list, every guidebook, and every Berliner's palate. It's just that good. No matter what time you go, you will find the place buzzing with people, locals and tourists alike. Their specialty is their Phở, a traditional soup dish with rice noodles floating in a clear beef broth. To round out your Vietnamese experience, hop over to Good Morning Vietnam about 100 yards down on the same street, and taste the best summer rolls in Berlin.