From palaces to fishing villages to beaches to vineyards, the neighboring countryside of Lisbon can satisfy any palate. Within just an hour or two, you can experience completely different worlds. This is after you've exhausted the star attraction, Lisbon, of course.
As the picturesque political, cultural, and historical capital of Portugal, Lisbon offers travelers a slew of attractions that delight, enchant, and satisfy. Infused with a laidback charm, a vibrant cityscape, and winding alleyways, the city is one of those rare Western European cities that face the ocean, creating an idyllic hybrid of landscapes and seascapes. It is quite small relative to other international metropolitan cities, so after a few days of walking around, the city starts feeling familiar and navigating becomes a cinch. So to maximize your trip, there a few day trips located only a short distance from Lisbon that beautifully show off the many faces of Portugal and are highly worth visiting.
Hiring a private taxi for the day is recommended, so you have more flexibility in seeing what you want and stopping whenever you want. But if that is not a possibility, public transportation in and around Lisbon is superbly effortless, with the Portuguese train system, Comboios de Portugal (CP) and regional bus lines at the Transportes Sul do Tejo (TST).
Belém
Belém is a parish of Lisbon and located about 6km west of the city center. The beauty of the area lies in its harbor and stunning architecture. Three of the foremost attractions are the Mosteiro dos Jerónimos, Padrão dos Descobrimentos, and Belém Tower. Inside the Mosteiro dos Jerónimos building, you will find the tomb of explorer, Vasco de Gama. Don't miss the famous Café Pasteis de Belém where you can savor the goodness of flaky custard tarts that have been perfected for over 165 years. There is always a line, but it is worth the wait! Buen provecho!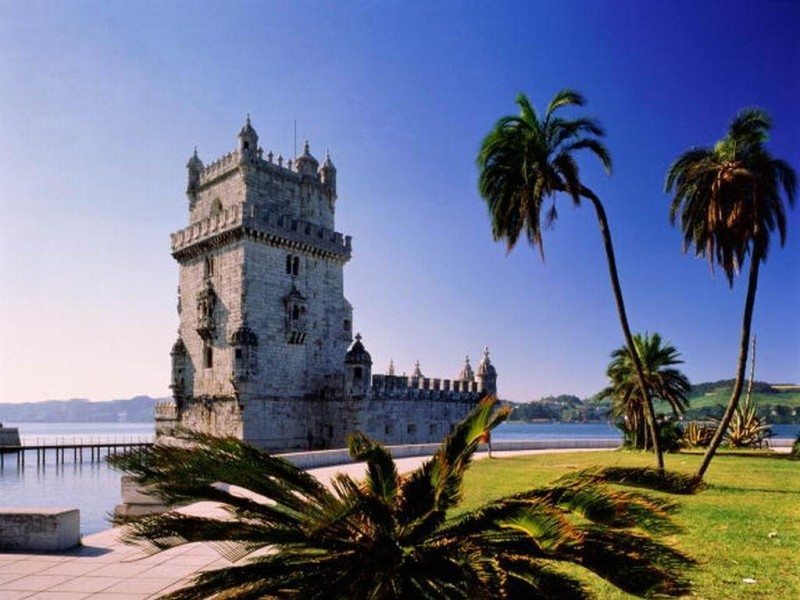 Cascais
Imagine an old fishing village encircled by bountiful greenery on one side and the spectacular Atlantic coast on the other – that is Cascais. Located close to the Equator, Cascais offers a chance to take a dip in its waters even in the cold months of winter. The weather conditions make it an ideal place for surfing, sailing, windsurfing, and kite surfing on the shores of Guincho Beach. Aside from its watersports, one of the town's highlights is Boca de Inferno (Hell's Mouth), located just a few kilometers from the center of Cascais. It is a natural cave in the face of the cliffs that offers breathtaking views of the city. The quaint town used to be a resort town exclusively for the royal family, but today, it is an extremely popular tourist destination and welcomes people from all over the world. It is certainly the perfect backdrop for pictures. You will find the coast lined with a wide range of seaside restaurants serving both international and local cuisines. It is located only 25km west of Lisbon.
Sintra
Sintra, a charming town 30km west of Lisbon is a refreshing break from big city life. Completely encapsulated by lush green forests and mountain ranges, you will find yourself amidst a magical fairy tale landscape. The town is a UNESCO World Heritage Site and is known for its romantic architecture from the 1800s. The main attractions include the Moorish Castle, Pena Palace, the National Palace of Sintra (Sintra Palace), the Monserrate Palace, and Quinta da Regaleira. I highly recommended Sintra Palace and Pena National Palace; both effortlessly blend many different styles of architecture to produce beautiful masterpieces. Don't miss amazing panoramic views of the town from the top of the palaces.
Azeitão
Travel an hour southeast of Lisbon, approximately 30 km, and you'll discover one of Portugal's most historic vineyards, focused around the scenic villages of Azeitão. Enjoy a tour and tasting at Bacalhôa Wines, an innovative winery located in a 15th century royal estate or stroll through the José Maria da Fonseca cellars that produce the region's renowned moscatel wine. Though you may not be able to stop raving about the excellence of the wines, don't overlook Azeitão's other culinary gems—olives and sheep's cheese. It is a true delight for wine and cheese aficionados.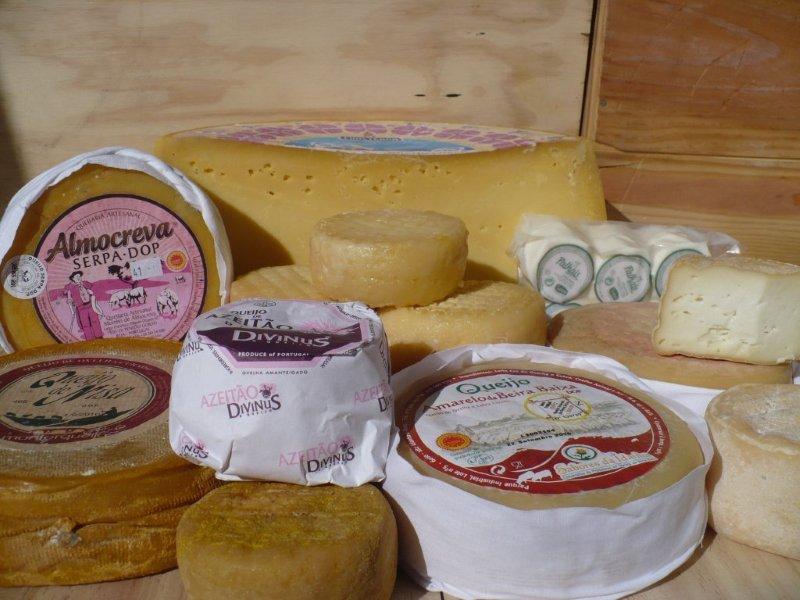 Featured in Travel Time Magazine