await you at Sprinkles, a small cupcake parlor near Rodeo Drive in the heart of the city. The sugary goodness that has been the beloved of America for more than 100 years has expanded its popularity worldwide, but when in Beverly Hills, don't go anywhere else but Sprinkles. Magnolia, Casey's, Georgetown, Crumbs…don't even bother with them. There WILL be a line, but I promise the fresh, rich flavors will tantalize your taste buds and make every minute worth it. As if this cupcake trend wasn't enough, the Sprinkles owner, Candace Nelson brings you yet another brilliant idea: a cupcake ATM. Yes, you heard that right. Craving a strawberry cupcake at 3am? Well, you're now covered. Resembling an ATM, the machine features a touchscreen that allows customers to choose from a variety of flavors, 24 hours a day. Once a selection is made and paid for by credit card, the cupcake, neatly boxed up, magically appears through a turnstile. You have to see it to believe it. (There's cupcake ATMs now in Chicago and Dallas too!)
My favorites: salted caramel and strawberry.
Address: 9635 South Santa Monica Blvd.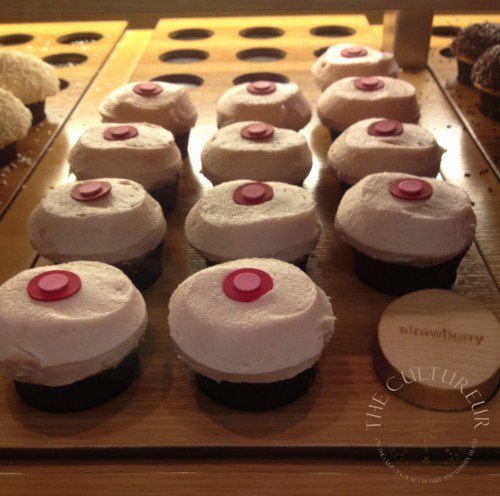 The best cupcakes in Beverly Hills