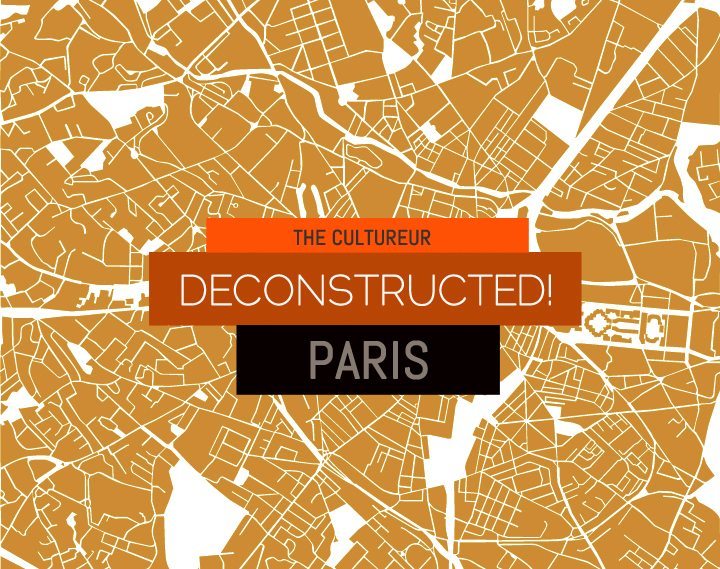 Deconstructed! is a new series of posts that breaks down select urban centers by their individual areas and offers recommendations for hotels, restaurants, bars, landmarks, insider's tips, and hidden gems for each. Stemming from the kinds of questions I often receive, I wanted to create an insider's guide that makes big cities less overwhelming and much more manageable. Each guide is a blend of culture and luxury with a dash of local insight from my own personal experiences.
What better city to kickstart the series than PARIS? The dazzling City of Light shines in all its glory, day or night, but can be daunting for first-timers. Starting in the center of the city with the 1st arrondisement, I'll spiral my way out clockwise through all my favorite areas.
—
2nd Arrondissement :: Paris
Located directly north of the 1st arrondissement, the 2nd Arrondissement (2eme) is known for its banking and business presence, particularly notable for housing the Bourse–the historic headquarters of the Paris stock exchange. The smallest of all the arrondissements, the 2nd is also an unassuming, often overlooked haven of fashion and food, lined with covered commercial passageways, trendy boutiques, and lively open-air markets, some dating back to the 19th century. 
Calling financiers, culture vultures, and shopaholics!
Landmarks:
Place des Victoires:

a circular plaza featuring a statue of King Louis XIV and 17th century architecture; one of the oldest royal squares in Paris.
La Galerie Vivienne: a gorgeous, restored 19th century covered passage that's perfect for an afternoon of tea and shopping.
Hotels:
Hôtel Park Hyatt Paris-Vendôme: a stunning luxury hotel that affords city views with floor-to-ceiling windows.
Restaurants + Bars:
Café Noir: an understated trendy cafe that's a must if people-watching is on your agenda.

Frenchie:

 the beauty of this French restaurant lies in the simplicity of its dishes.
Colin Régis: as a winner of the best baguettes and croissants in the city by many publications, I'd be lying if I said I wasn't wowed by the flaky, buttery goodness. Is it the best? I'll let you be the judge of that.
Il Campionissimo: if you're around this area and craving a taste of Rome, this is your spot.  
Harry's New York Bar: a super popular bar that has enjoyed an A-list clientele over the years. It's also supposedly the birthplace of classic cocktails such as the Bloody Mary, French 75, Side Car and The Monkey Gland.
Hidden Gems + Insider Tips:
Soak up the lively atmosphere of the open air market on rue Montorgueil. As one of Paris' oldest open markets, it's a haven of specialty food shops, including bread, wine, and cheese. You can also find fish markets, produce stands, and flower shops. It's a pedestrian-only street, so stroll through without any traffic disruptions.
The 2nd Arrondissement boasts an impressive network of 16 covered passages and 9 galleries opened during the 19th century when new architectural concepts institutionalized the use of metallic structures and glass roofs. This area is extremely pedestrian-friendly, so explore by foot all the hidden gems.
Metro/RER Stops:
Line 3: Bourse, Opéra, Quatre-Septembre, Réaumur – Sébastopol, Sentier
Line 4: Réaumur – Sébastopol, Strasbourg — Saint-Denis
Line 7: Opéra
Line 8: Bonne Nouvelle, Grands Boulevards, Opéra, Richelieu-Drouot, Strasbourg — Saint-Denis
Line 9: Bonne Nouvelle, Grands Boulevards, Richelieu – Drouot, Strasbourg — Saint-Denis
If you have any new recommendations or suggestions, please leave them in the comments. It'll help others and give me more places to try out when I'm in Paris next! =)
*Please note these are all personal recommendations and therefore, it is not a comprehensive guide to fit all styles, interests, and budgets.
2nd Arrondissement in Paris