Vancouver, a sparkling city of glass and steel flanked by snowcapped mountains and seaside views, blends international chic with rugged Pacific Northwest grandeur. Bustling high style is tempered by courtesy and reserve. Residents effortlessly toggle between dressing to the nines and maintaining a more low-key profile.
Though Vancouver shares the same jaw-dropping topography and damp climate as my current home city, Seattle, I find the two cities vastly different in terms of food, diversity, style, and culture. Seattle boasts a string of strengths, but in the age-old feud between the Pacific Northwest sister cities, Vancouver wins for me, and I lament the fact that I don't visit often enough.
Vancouver and Asia share a legendary history of culture and food. It's a city where Asian cuisine is often as good, and sometimes better, than in its country of origin. If Asian food is not on your itinerary, you're not doing something right.
Beyond the sophistication and ethnic diversity of Vancouver, I love British Columbia for its thriving wine culture. Much of my five days was spent tasting the region's best wines and speaking to local sommeliers about their favorites from the Okanagan Valley.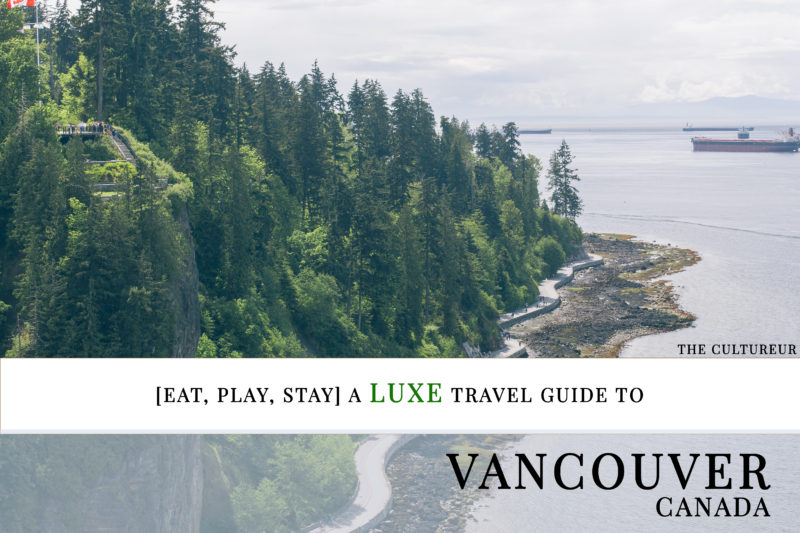 EAT
1) Vij's — I have heard about this restaurant for years, but have never had a chance to check it out until now. All I can say is what a shame! Given the city's robust representation of the Indian diaspora, it makes sense that one of the best Indian restaurants in the Pacific Northwest is in Vancouver. Vij's is what Indian food dreams are made of — if you're looking for a sampling beyond the stale staple of chicken tikka masala, you will not be disappointed. The only downside is that they are only open for dinner and don't take reservations, so standing in line before opening is not unlikely. Try the wine-marianted lamb popsicles and jackfruit curry!
2) Fairmont Pacific Rim Lounge — I'm always a sucker for a good luxury hotel bar and this is known as the city's best, as labeled by many locals. I loved their cheeky, witty coasters.
3) Nightingale — This is the latest endeavor by Chef David Hawksworth of the Hawksworth restaurant fame. There is nothing to fault about its gorgeous glamorous decor and extensive menu of fabulous cocktails. However, the food was hit or miss — I loved the octopus and tortellini, but the pizza was mediocre at best.
4) Ladurée — House of French fabulousness that serves some of the best macarons!
5) Ask for Luigi — It's a super low-key Italian place that tops most lists of best restaurants in Vancouver, and I can see why. They don't take reservations, so show up early. The meatballs were EXCELLENT!
6) Blenz Coffee — Even though it's a coffee shop chain in Vancouver, it still served above average coffee. And even more than the coffee, I loved the gorgeous glamorous decor — you don't usually expect plush couches and a gorgeous crystal chandelier in a coffee shop.
7) Banana Leaf — We stumbled upon this Malaysian food cafe purely by chance after our 2-hour bike ride through Stanley Park. Of the dishes I tried (roti canai and satay skewers), there's very little I can fault.
8) Smart Mouth Coffee — A cozy coffee shop in the historical area of Gastown. Coming from Seattle, I'm highly critical of my coffee, but I wouldn't hesitate to recommend their lattes.
PLAY
1) Stanley Park — Vancouver is full of beautiful vast green spaces. Stanley Park is one of the major parks in the city. One of my favorite ways to explore the Park is by foot or if weather permits, by bike. The bike paths are perfectly carved out so you're not dodging pedestrian traffic left and right. I used Bayshore Rentals for the bikes — I'd highly recommend them. They're the closest bike shop to Stanley Park and the staff are really friendly and helpful.
2) Off the Eaten Track walking food tours — We did the Railtown Urban Eats Culinary Tour on a Friday afternoon. It was interesting to learn about the city's interesting and somewhat salacious culinary past. Our guide was a lovely woman from Paris.
3) Robson Street/Alberni — Both of these streets are the main shopping avenues in the city. Alberni houses many of the high-end boutiques while Robson Street has many of the high street favorites such as Zara.
4) Vancouver Private Tour and Charters — It is always a treat to experience a city through the lens of a local, particularly someone who is both passionate and knowledgable about their city. Alfred, my private guide took me on a 3-hour tour through Vancouver, mixing my personal interests with his must-sees. He's from Holland, but has been in Vancouver for many, many years so I loved hearing his perspective about how the city has changed over the years and the differences between the countries. We drove around Gastown, Downtown, Granville Island, Chinatown, Yaletown, and many of the surrounding neighborhoods.
5) Vancouver Art Gallery — Set aside an hour or two on a rainy day to peruse the collection. I went for the Muses of Picasso exhibition — I wasn't terribly impressed, but the permanent collections certainly warrant a visit.
6) Granville Island Public Market — This farmer's market, full of artisanal goods, fresh produce, and local flavors was one of my favorite parts of the city! It's a beautiful space, jam-packed with stalls and stalls of yummy food — make sure you go with an appetite.
7) Vancouver Central Library — The historical architecture and outdoor art make it worth a visit!
8) Holt Renfrew — As Canada's answer to Saks Fifth Avenue/Barneys New York, it's hard not to love it.
9) Olympic Village — Vancouver was home to the 2010 Winter Olympics and much of the Olympic Village is still in tact and operational. It's become a tourist attraction and a great vantage point for city photos.
STAY
1)

Shangri-La Hotel

 — A luxury hotel in downtown Vancouver that blends Asian hospitality with urban sophistication. It's one of the two properties in North America; the other one is in Toronto.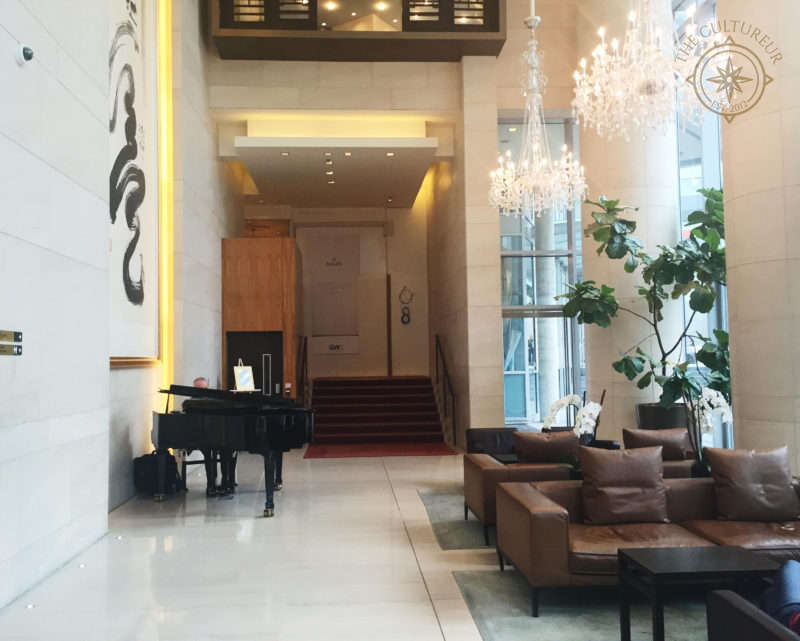 BEST TIME TO VISIT
My love for the crisp air and vibrant hues of autumn knows no bounds (minus the rain), so I love traveling everywhere in the fall. It rained during for about half of my trip. The summer is fantastic for the outdoors — the days are long and the weather is reliably pleasant.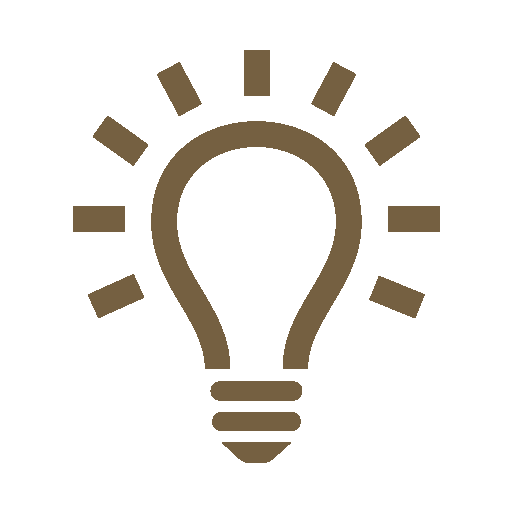 INSIDER TIPS
– If you're seeking a burger less than well-done, you're likely to be out of luck, as it's illegal under Canadian food laws.
– Vancouver is a rich mosaic of neighborhoods — each is ethnically and culturally diverse with a distinct personality.

TRANSPORTATION
There is no Uber or Lyft yet, but public transportation via SkyTrain is easy to access. The best way to navigate the city is to walk. Alternatively, renting or hiring a car is a great way to see the city's edges — I wouldn't recommend it in downtown given the city traffic.

SOUVENIRS
I stocked up on maple syrup, ice wine, and Ladurée macarons.

AIRPORT
You will likely fly into Vancouver International Airport (YVR) — it's about 7.5 miles from Downtown.

CURRENCY
Canadian Dollar ($)

DURATION
4 nights, 5 days: September 15-19, 2016
 CITY GUIDES
Check out more EAT, PLAY, STAY luxe guides to other cities.
---
DISCLOSURE: Tourism Vancouver provided a VIP Media Experience Pass for some of the activities, but all views are my own and reflect my actual experiences.
Please remember: EAT, PLAY, STAY is an ongoing series that highlights destinations around the world and offers my itinerary for the trip, giving you information on where and what to eat, where to play and what to see/do, and where to stay. The guides are not meant to be comprehensive, but rather reflect my time(s) in that destination. These luxe guides are perfect for those who don't have much time in the city or don't have too much time to research the destination. The places to eat, play, and stay all stem from my own personal experiences with the destination, revealing only those that are my favorites and that I'd revisit again. Feel free to offer any tips/suggestions for my next visit!