The Brits have masterfully perfected the art of tea, weaving it into the daily cultural fabric of British society and establishing it as an iconic cultural institution. In recent years, thanks to its diverse demographics, serious coffee culture has surged in London, and while there's still way too many neighborhood Costa Coffees and Starbucks, Londoners are increasingly becoming more demanding of gourmet coffee in the city. If you ask, you shall receive…
I'm an avid, avid lover of the afternoon tea tradition and adore a calming cup of camomile tea or an energizing cup of Earl Gray tea at any time of day, but I also take my lattes very seriously and am always on the look out for the best local boutique coffee shops in the city. While living in London, my quest for the best coffee in the city was not any less grueling and resulted in a few gems that won my heart time and time again. The place not only has to have the best cup of coffee, it also has to have a lively ambience that stimulates my creative juices. Every time I'm back in the city, a visit to these (and new ones) coffee shops in London are musts.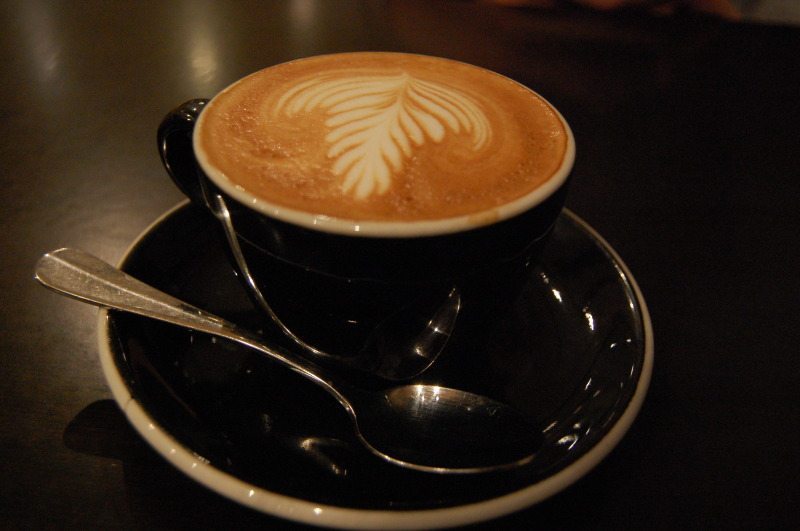 Beans, glorious beans! This place just wins my heart time and time again, especially the Soho Square location. Just do yourself a favor and head over here whenever you're in London next (or if you live there, leave everything you're doing right now and go grab a cup!). Love the coffee, location, vibe…everything.
Monmouth is somewhat of a cult classic for the coffee-obsessed in London. And with good reason. The lines are always horrific, but again, for good reason. Having been around since 1978, Monmouth brews some of the best coffee in the world, not just London. Sit down for a fantastic cappuccino over a great chat with an old friend and you've got yourself an extraordinary day.
Believe the hype. It's really THAT good. This Farringdon gem is somewhat of an institution in London and anyone who knows their coffee in London, will know and love it. The lattes are some of my favorite in the world — thick, rich, velvety, and oh so AMAZING. Even if this is completely out of my way, I make it a point to step in for my coffee fix.
There's many others that I love, but these three can do no wrong — give 'em a try!
Check out my other coffee musts in Orange County, California and Chicago.